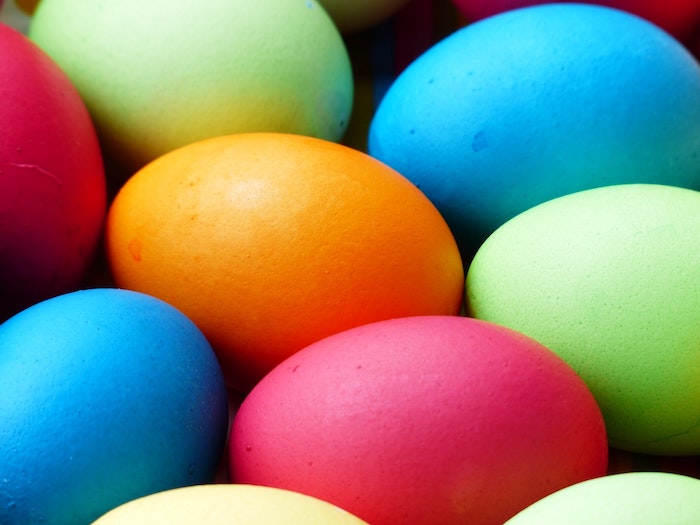 Whether or not you'll be celebrating the holiday this weekend, it's hard to deny the appeal of a good Easter egg hunt. When the grass is green, the weather nice and the seasonal candy delicious, there's no better way to entertain kids (and children at heart).
And you don't even have to do the work; check out our top picks for communal Easter egg hunts in all of Lawn Love's cities. If you do feel like taking a DIY approach, head to our Pinterest page for some inspiration.
CALIFORNIA
San Diego: Hotel Del Coronado
You can't get much more scenic than the Hotel Del on Coronado Island in San Diego. Hotel guests, as well as those who stop by for brunch, can participate in one of three egg hunts on Easter morning (provided they're age 12 or younger, that is). Non-guests and guests alike can also enjoy free crafts on the lawn.
Orange County: Orange County Marketplace
People in Orange County can enjoy this Easter festival and food truck brunch on Saturday. That's right; we said food truck brunch. While the little ones participate in the free egg hunt, you can enjoy burgers, crepes, grilled cheese and more.
Los Angeles: Alhambra Park
A short drive from Los Angeles, the Alhambra Spring Eggstravaganza on Saturday morning is not your typical day in the park. Kids scramble to collect hundreds of colored eggs dropped from a helicopter.
San Jose: Southridge Baptist Church
Residents of San Jose can get in on the helicopter action, too. On Saturday morning, 20,000 eggs will fall from the sky at the Southridge Easter Egg Drop.
TEXAS
Dallas/Forth Worth: Fort Worth Stockyards
This "Texas-sized Easter celebration" starts at high noon on the Saturday before Easter, and it includes a hunt for the golden horseshoe for older kids in addition to the more standard Easter activities. It's definitely a unique pick for our friends in the Dallas and Forth Worth areas.
Austin: Turner-Roberts Recreation Center
The Community Easter Extravaganza in Austin takes the egg hunt seriously; it's broken up into multiple divisions based on age, with a first, second and third place for each division.
San Antonio: Six Flags
On the Saturday before Easter, San Antonio residents can head to Six Flags for an official PEEPS egg hunt. You'll want to show up early, though, as only the first 100 guests get to participate.
Houston: MacGregor Park
With an annual attendance of 20,000-plus people and more than 100,000 hidden eggs, the free Easter ThrillFest in Houston is big in every way. In addition to the egg hunt, the event features live performances and a carnival.
FLORIDA
Jacksonville: Orange Park Town Hall Park
Dog owners in Jacksonville can swing by the Doggone Easter Egg Hunt on Saturday. There are separate hunts for large and small dogs, and the eggs contain doggie treats from the local Pawfection Bakery.
AT HOME
While the above options are great, there's something to be said for a DIY approach. Get some decoration ideas here, and schedule a lawn mowing service with us to get your grass in tip-top shape for an Easter egg hunt!