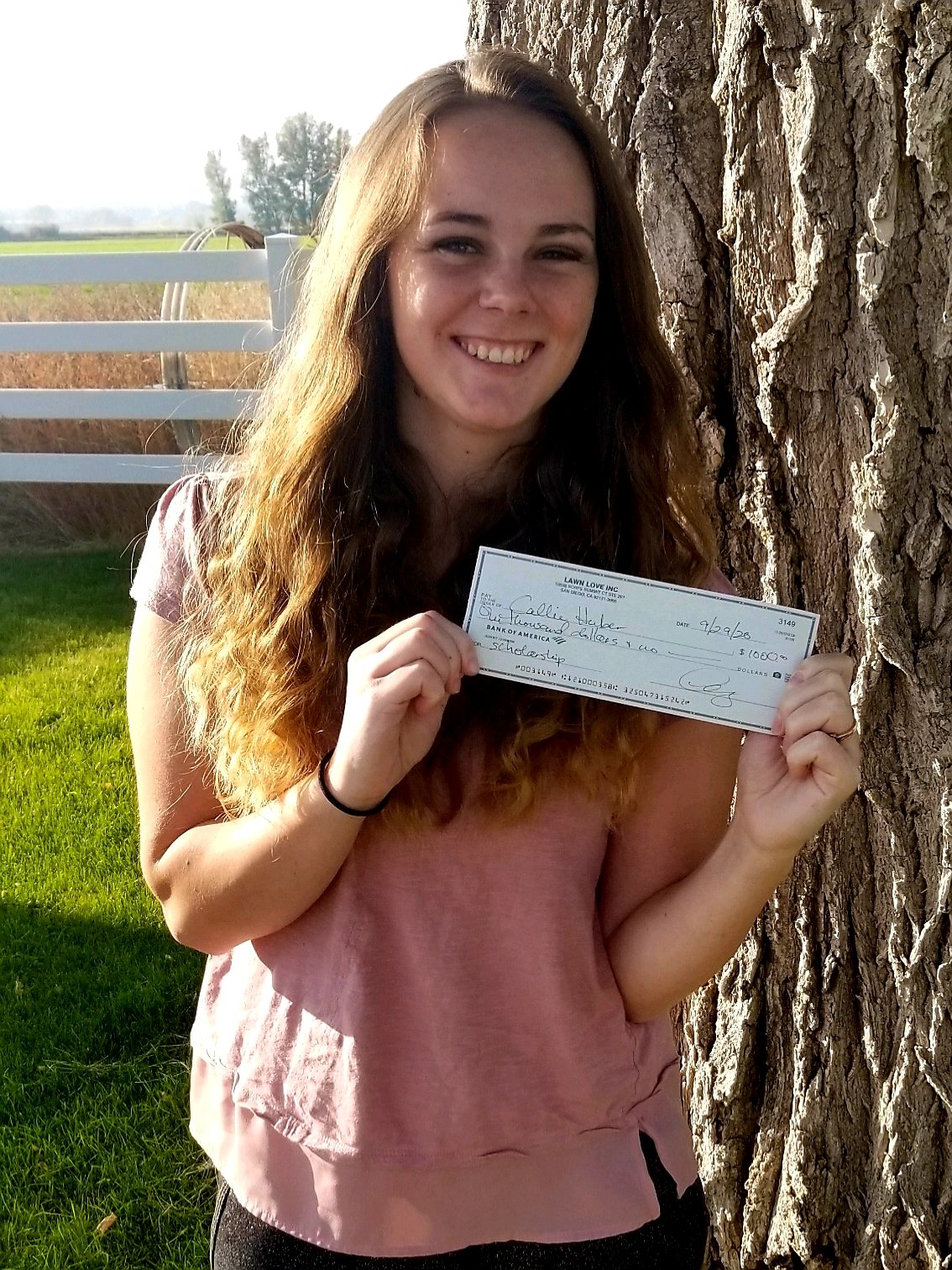 Twice a year we award a deserving student the Lawn Love Creating Leaders Scholarship. This scholarship is our way of helping the next wave of entrepreneurs in their pursuit of education and excellence.

We award $1,000 to any driven student that has a problem they're passionate about solving. This September we are thrilled to award the Lawn Love Creating Leaders Scholarship to Callie Huber.

Callie attends Idaho State University where she is pursuing a Bachelor's degree in Business Management and Finance with a concentration in Accounting. She hopes to eventually pursue a Master's degree in Business Admin. with an emphasis on Accounting and Economics.

After struggling in her early years of education, in addition to becoming a mother at an early age, Callie graduated from high school with a 4.0 GPA, and was second in her class with high honors. By utilizing dual and concurrent credit programs, Callie was able to obtain an Associate's degree at the same time.

Callie is currently using her education and experiences to test-launch her business idea of Your College Assistant, LLC; a third party counseling service that allows students to receive individual attention in their educational efforts.

Callie has already created a blueprint college survival guide, researched the market, gathered data, and created a website. She is in the process of hiring and scaling the business upward.

We are so happy to award the Lawn Love Creating Leaders Scholarship to a young, passionate entrepreneur. Best of luck, Callie!