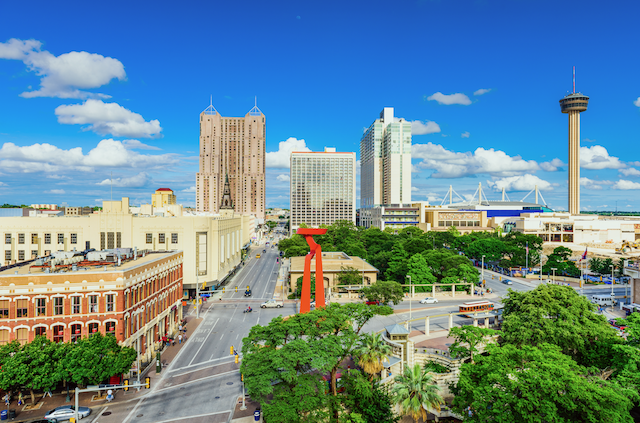 In 2016, National Geographic named San Antonio as a top travel destination for a winter escape. Well, that's for many good reasons. Soaked in festive vibes under millions of twinkling stars, the city looks incredibly dazzling and inviting.
Even chilling gusts can't stop tourists from treating their eyes with the unbeatable charm of this travel haven. So, if you happen to be in San Antonio between November and April, you need our guide to the city. Read on to know the most enjoyable things to do in San Antonio in winter. Bon Voyage!
Get yourself some history at San Antonio missions
The San Antonio Missions are part of the UNESCO world heritage site. It spans the San Antonio River south of Downtown.
The Alamo is the most famous colonial mission. Other ones you must explore are Missions Concepcion, San Juan, San Jose, and Espada.
Though you can hire a taxi or drive in your own car, renting a B-bike is one of the most enjoyable options. Cycle the Mission Reach Trail and explore each mission along the 15-mile trail alongside the beautiful San Antonio River.
You can rent B-bikes at any mission. Simply plug in your credit card to get a bike. After the last mission, don't forget to visit the Blue Star Brewery complex for some cold beer.
Pearl Farmers Market
Set amidst the Pearl District's splendid community gathering space, the farmer market is a great place to know and taste the city's local flavors. Featuring more than 20 vendors, the market welcomes all, including dogs, kids, locals, and foreigners.
Soak in awesome lights at the Hays Street Bridge
Kick start your morning by sipping an energizing coffee and have a soul-appetizing lunch in the market. The San Antonio River is just a few steps away from the Pearl farmer market. So, you can indulge in a relaxing evening walk alongside the river.
The Hays Street Bridge is a must-visit historical landmark. The bridge offers a stunning view of San Antonio without being overcrowded with visitors. You can easily access the bridge via a park at Alamo Beer Company.
You can occasionally join yoga classes organized at the bridge. If you are heading to the bridge in the evening, treat yourself to some warm food, drinks, and live music at Alamo Beer Company.
Have fun at New Year's Eve festivals
San Antonio organizes some of America's most exciting and enjoyable New Year events. You can enjoy live music by top artists, Latin American folk dancing, a lot of regional and international cuisines, and much more.
All in all, you won't feel like returning back to your hotel room before the show ends. The evening finishes with a dazzling and glittering night sky blazing with fireworks.
Steaming bowls of chili
After exploring the city for the whole day, having a steaming bowl of hot chili in the crisp winter makes sense.
There are countless ways to make chili, and restaurants delight their guests with a lot of chili varieties.
Whether this warm dish includes beef, a mix of healthy veggies, mild bean, sizzling hot peppers, or a creamy tomato broth, San Antonio's chili is a must-eat food. It will warm you up and make you want more!
Enjoy weekend on first Fridays
On every first Friday, San Antonio gets lightened up with live music, art, food, and loads of street entertainment.
Secure parking space and head into Southtown, St. Mary's Strip, or the Blue Star Arts Complex to enjoy with local artists. You can eat, drink, and dance your way through the twinkling city. Another great way to enjoy while touring drinking establishments on First Fridays is to join the PubRun group.
Knight Watch games for game lovers
The city has something for everyone, even if you are a game lover. And, if you fantasize playing competitive board games in the Game of Thrones-esque hall, then head for Knight Watch.
It's an exciting combination of a gaming hall, clothing shop, and a game shop. At the clothing store, you can buy renaissance style apparels.
Knight Watch is a paradise for those who plan about taking the factory. Inviting all, Knight Watch avails a wide range of exciting games you can buy or even borrow. If you borrow a game, you have to keep and play it within the shop only. Come alone, or play in a team.
Wrapping up
See, you have a lot of exciting and amusing things to do in San Antonio in winter. So, pack your bags and head for a warm winter experience in the glittering city.
Sara Butler
Sara Butler has written scores of articles for Lawn Love -- everything from how to revive your dead lawn to how to start to lawn care tools every homeowner should have.