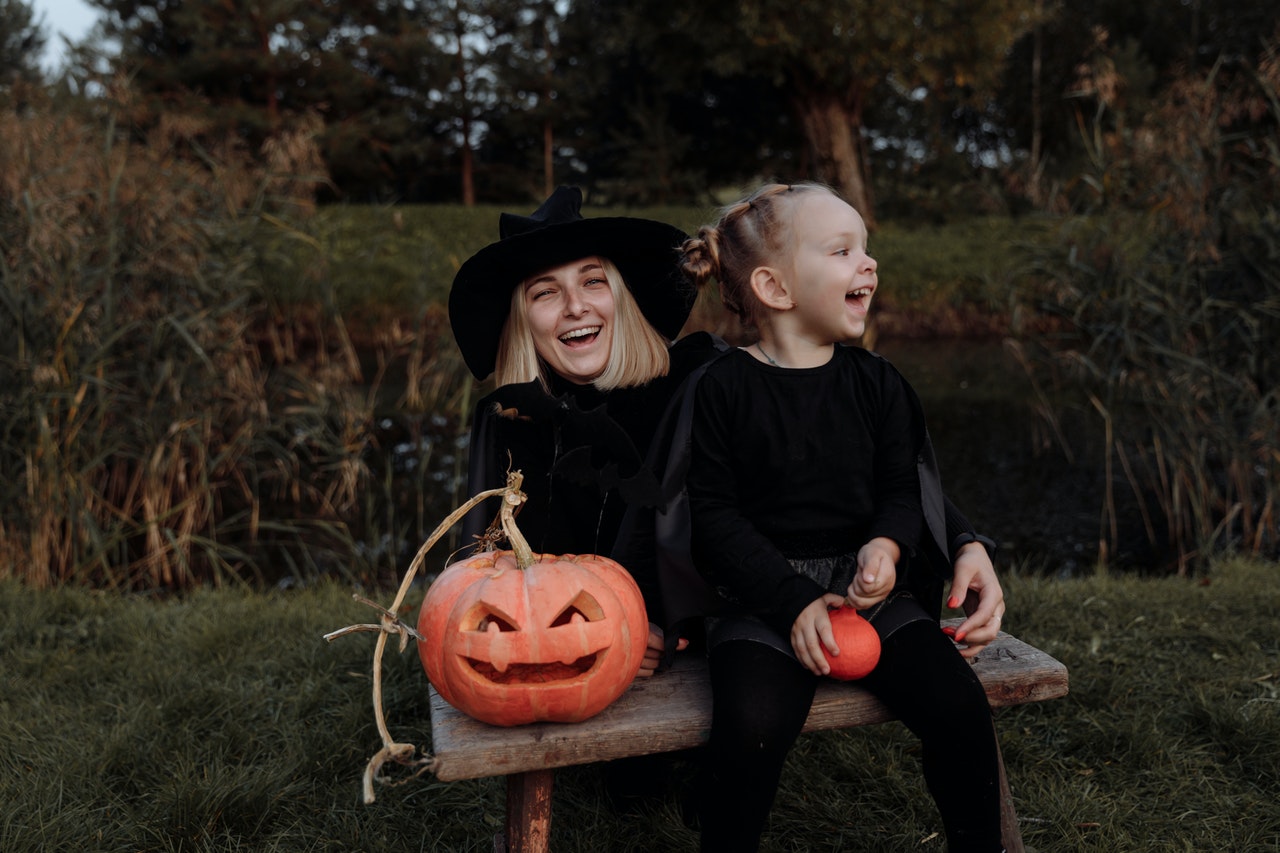 October is here, which means Halloween is just a few weeks away! For most families across the country, now is the time to think about costume ideas and start to make plans for Halloween. Millions of children trick or treat across the country each year. So the Lawn Love research team wanted to figure out, which US city is the best and safest place for families to celebrate Halloween?

Our team went to work, analyzing data sets to try and answer this question. For this study we compared 100 major US cities to rank them from best to worst. We analyzed weather and crime data, and researched Halloween events that are celebrated in each city.
The best city for celebrating Halloween
The winner is Port St. Lucie in Florida!

Port St. Lucie has a number of family friendly, socially distanced Halloween events scheduled, including drive-in horror movie nights, in addition to a number of other horror themed drive-thru events.

Port St. Lucie scored first place mostly because of how safe the city is. The city boasts a violent crime rate 72% below the national average. You'll feel at ease when your kids are trick or treating around the streets of Port St. Lucie. Because of its idyllic Southern Florida location, the average high in October is 85 degrees, and the average low is 70. The climate here makes trick or treating a warm and enjoyable occasion.
The 10 best cities for celebrating Halloween
Port St Lucie, FL
Boca Raton, FL
Charleston, SC
Tampa, FL
Austin, TX
Virginia Beach, VA
Arlington, VA
San Diego, CA
El Paso, TX
Orange County, CA
Florida placed for three of the top ten locations. With cities in South Carolina, Virginia, Texas, and California taking out the other seven top ten locations.

Charleston came in third after Boca Raton, with a violent crime rate 20% below the national average. The city boasts a number of traditional events, including corn mazes, pumpkin patches, and haunted houses of horror.

Two Southern California locations placed in the top ten; San Diego and Orange County. These areas boast mild October temperatures and low crime rates.
The 10 worst cities for celebrating Halloween
91. Harrisburg, PA
92. Kansas City, MO
93. St. Louis, MO
94. Indianapolis, IN
95. Scranton, PA
96. Buffalo, NY
97. Baltimore, MD
98. Cleveland, OH
99. Milwaukee, WI
100. Detroit, MI
Many northern cities ranked poorly as a result of their cold October climate in addition to high violent crime rates. Detroit placed worst of all, with a violent crime rate 428% higher than the national average. With so much violence and an average low of 43 degrees, most parents simply wouldn't feel comfortable letting their children trick or treat in the streets of Detroit.

Other low ranking cities included Milwaukee, Baltimore, and Scranton. With every location having a violent crime rate more than double the national average.
Summary
Warmer and less violent cities ranked as the best places for trick or treating, while colder, more violent locations ranked as the worst. With everything going on across the country right now, will your family be trick or treating?
Methodology
To rank the 100 cities in terms of best and safest to worst and least safe, Lawn Love reviewed crime data, allocating a point from 0-100. Weather data was also reviewed, taking into consideration the average high and low temperatures for each city. A point was allocated between 0-50.
The team then researched the kinds of events happening in each city, with special points being awarded to destinations that had highly rated, socially distanced Halloween traditions and events. Please note that this formula put more weight on the levels of violence in each city than the weather.
Full data set
Sources
AreaVibes, National Oceanic and Atmospheric Administration, National Weather Service, Uniform Crime Reporting
Sara Butler
Sara Butler has written scores of articles for Lawn Love -- everything from how to revive your dead lawn to how to start to lawn care tools every homeowner should have.