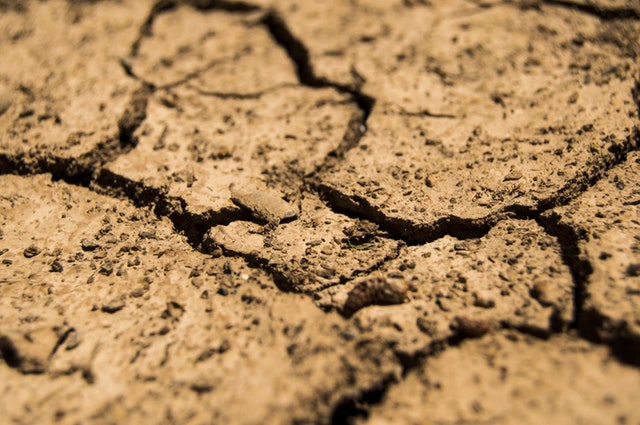 Some of these plans are already in motion, while others will require winning over many in the state, but all of these methods have the same goal: ending the California drought, a crisis which is currently in its fourth year. The drought affects many cities throughout California including:
1. Water-smart landscaping: Californians' back and front yards are naturally targets when it comes to cutting back water usage. From installing drought-resistant grass varieties to choosing water-retaining plants such as succulents, there are plenty of ways to conserve while still enjoying some aesthetically pleasing outdoor space.
2. Making the Pacific Ocean drinkable: Taking a cue from other countries such as Australia, Israel and Saudi Arabia, California is turning to seawater desalination in an attempt to boost its potable water supply. With the Pacific Ocean so nearby, to many this solution is a no-brainer. In San Diego County, the Carlsbad Desalination Project will soon begin operating, using reverse-osmosis technology to provide some 50 million gallons of potable water per day — about 7% of the area's total supply.
The downside is the high cost that comes with building and operating desalination plants — the Carlsbad project will cost about $1 billion. Critics also point out that the plants themselves contribute to greenhouse gas commission. Also, the salt separated from seawater is pumped back into the ocean, which can be detrimental to some marine organisms.
3. Banning car washing: Don't worry; you'll still be able to drive in for a cleaning at your local car wash, but in cities like San Jose, it's now illegal to wash your car at home with potable water. While most Californian cities haven't imposed at-home car washing bans, San Jose's rationale is that car washes — some of which have water-recycling systems in place — are more water-efficient than individuals sudsing down their wheels at home. Clearly, car wash owners are the real winners in this scenario, but customers won't have to shell out too much; a basic cleaning costs about $10.
4. Cracking down on pools: Pools go hand in hand with California's beautiful weather, but communities are placing restrictions on them in an effort to reduce water usage. Some areas, such as Montecito, have banned pool construction completely. Other communities are taking a lighter stance, limiting how often pools can be emptied to about a year and requiring pool covers to prevent evaporation.
5. Drinking recycled sewage water: California could take a cue from the small island nation of Singapore, which triple-cleans and recycles sewer water into something drinkable. By 2060, Singapore hopes to get as much as 55% of its drinking water from recycled sewage water. Of course, the "yuck factor' could prevent many people from embracing the so-called toilet-to-tap system. Beyond that, opponents have raised concern about trace compounds of drugs, personal-care items and hormones that could be found in the water. In any case, it's worth noting that Bill Gates is helping fund a machine called the OmniProcessor, which treats and cleans raw sewage to turn it into drinkable water. (He was even filmed drinking said water — which is quite the ringing endorsement!)
What are you doing to cut down on water usage during the drought? Let us know on Twitter @lawnlove!