CALL US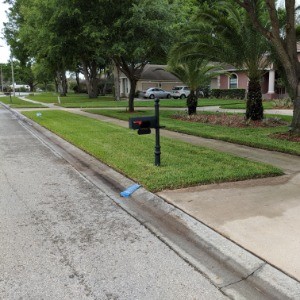 Outdoor Oasis Creations
Stoneybrook Path, Port Richey, FL 34668
Rated 4.5 out of 5 stars based on 41 Port Richey customer reviews.
What's your favorite grass variety?
St. Augustine
What's your favorite mower brand?
John Deere
Have you ever rescued a lawn from certain death? How did you do it?
Daily! With proper irrigation, fertilization and great maintenance, every lawn can be an Oasis!
What advice do you think most people need to know about their lawns?
Lawns are like people, they need water, food and TLC to make them flourish.
Advice for anyone interested in starting their own lawn care business?
Not all business is good business and know your self worth.
People love Outdoor Oasis Creations!
Outdoor Oasis Creations's Service Area
Outdoor Oasis Creations is located in Port Richey. This map shows the areas they are most likely to service.
Did you know?
Many pros also travel beyond their immediate neighborhood and may service multiple cities depending on the location and type of service requested.
Get in touch!
If you're unsure whether Outdoor Oasis Creations is able to service your location, you can find out in just a few easy steps. Simply enter your zip code to get started with a two-minute, zero-commitment quote.
We'll come to you.
With local lawn care professionals in thousands of neighborhoods, you can rest assured that Lawn Love will find the right pro for your lawn.
See for yourself why thousands of homeowners trust Lawn Love to keep their lawns in top shape.