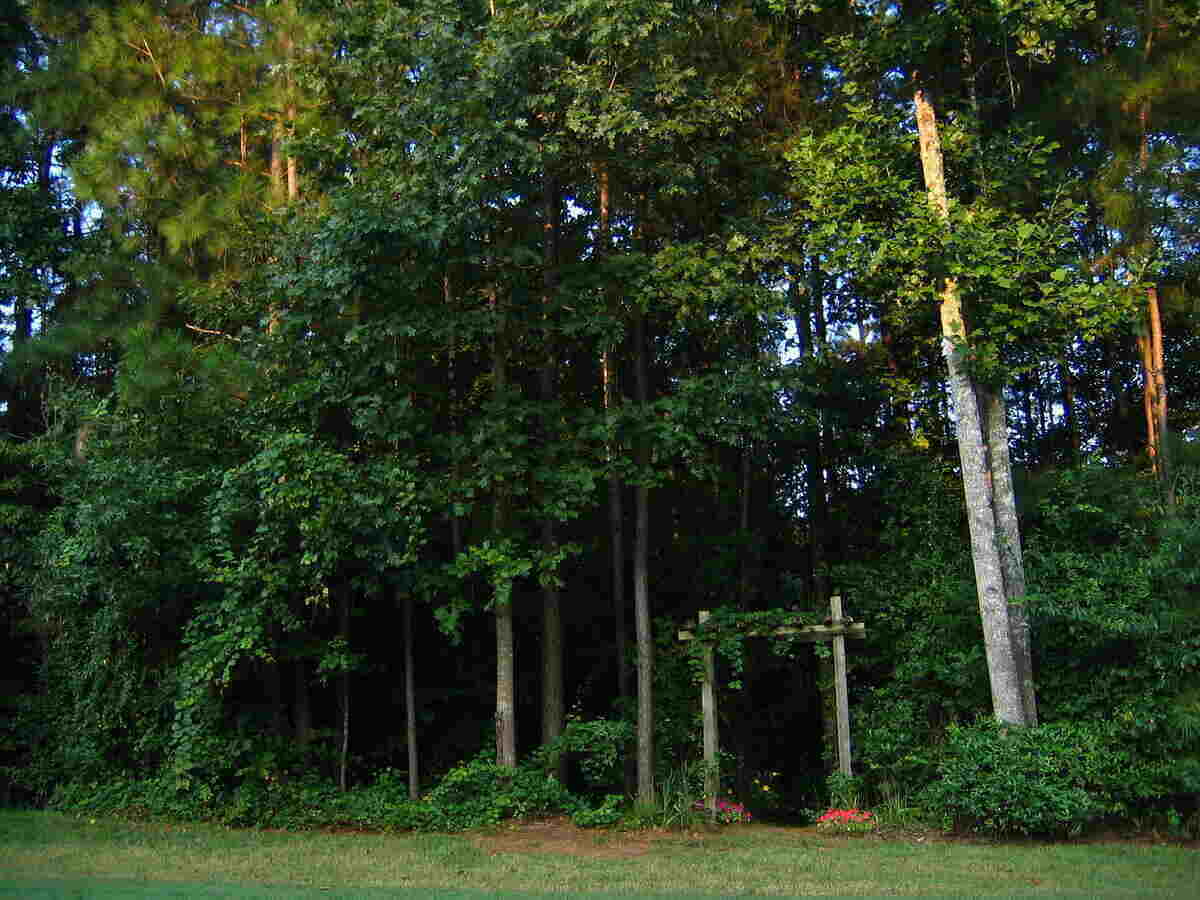 In Atlanta, there are so many cultural institutions and other attractions that you don't want to spend hours doing yard work. Low-maintenance landscaping can give you a great-looking yard and more time to do many of the cool things here in Hotlanta.
How to get started? We've made it easy for you. Incorporate some of these 11 low-maintenance landscaping ideas for a yard that's easy to take care of — and easy on the eyes.
1. Choose native plants
Native plants — plants that grow naturally in the Atlanta area — are perfect to include in your low-maintenance landscape. Native plants have already adapted to local soils, precipitation, and pests, so they will need hardly any help from you to thrive once established. Look for native Georgia plants that thrive in Atlanta's 7b – 8a USDA hardiness zone.
Some native plants to consider:
Native trees: Want a large tree your family can enjoy for decades? You might try native trees like the red maple, river birch, or sugarberry.
Native flowers: A flower garden or plant bed would benefit from interesting and colorful native flowers like black bugbane, fringed blue star, and partridge pea.
Native shrubs: You could create a hedge with native shrubs such as fetterbush, winterberry, or southern wax myrtle.
There are hundreds of Atlanta native plants to choose from, including flowers, shrubs, trees, vines, ferns, and more. Check out The Complete Guide to Native Plants for Georgia, published by the University of Georgia, to see your diverse options.
Advantages of native plants:
Need very little watering, fertilizing, and other maintenance from you
Naturally resistant to local pests
Good for local beneficial wildlife like butterflies, bees, and birds
No risk of introducing invasive species to the local environment
Easy to find at local nurseries
Approximate cost: $650 – $3,000 for a professionally planted flower bed; anywhere from $25 – $3,000 for a professionally planted tree or shrub depending on the size and rarity of the plant
2. Design a water-wise xeriscape
"Xeriscape" is a big scary word that just means a drought-tolerant landscape that doesn't use much water. Even though Atlanta is nowhere close to drought, reducing your water usage through xeriscaping is still a good idea. You'll pay less in monthly water bills while conserving an important environmental resource at the same time.
Your xeriscape can look pretty much however you want it to. All xeriscapes will include elements like drought-tolerant native plants, mulch, gravel, and hardscapes. But as far as layouts and color schemes go, you're free to stretch your creative muscles.
Then, once you've designed and implemented your xeriscape, you won't have to do much for it at all. By its nature, it will need water rarely (or never, if it rains enough). You may have to prune the plants to keep them in the desired area once or twice a year, but that's about it.
Learn more about xeriscaping in the Atlanta area in this guide from DeKalb County's website.
Advantages of xeriscaping:
Reduces your landscape's water usage
Rarely or never needs supplemental watering from you
Attracts fewer pests than traditional landscapes
Approximate cost: Anywhere from $3,000 to $30,000 depending on the size of your yard, the materials you use, and whether you install it yourself or hire a professional landscaper
3. Fill space with hardscapes
What needs even less maintenance than native plants or a xeriscaped yard? Hardscapes! A hardscape is any element of your landscape that isn't a living, growing thing. That includes outdoor living spaces, fences, walkways, retaining walls, and water features.
Since hardscapes aren't alive, they don't need you to take care of them, aside from maybe an occasional cleaning.
When you have a spot in your yard that seems to be missing something, consider installing a hardscape there instead of new plants. A well-placed hardscape can boost curb appeal and even increase your home's property value.
With features like patios and outdoor kitchens, you can add a new function to your yard while you're at it, too.
Advantages of hardscapes:
No living things for you to take care of
Improve curb appeal and property value
Serve a purpose aside from being something to look at
Approximate cost: Depends on the type and size of hardscape; $2,000 – $6,000 for a patio; $4,000 – $11,000 for a deck; $2,000 – $4,000 for a walkway; $1,000 – $6,000 for a fence
4. Guard your garden with mulch
Adding a layer of mulch to your existing plant beds will make them healthier and easier to take care of. Mulch smothers weeds and helps plants' roots retain moisture through the heat of summer. That means you won't have to spend time on your knees in the dirt pulling up weeds anymore. It also means you won't have to water the beds as frequently as you did before.
You can find mulch made of many different materials, either organic or inorganic. Some of the most common organic mulches include wood chips, shredded bark, and pine straw. Rubber mulch, gravel, and pebbles are examples of inorganic mulch, which lasts longer because it doesn't decompose into the soil as organic mulch does.
Advantages of mulch:
Prevents weeds
Keeps plants healthy with less frequent watering
Makes plant beds look neater
Organic mulches break down and add nutrients to the soil
Approximate cost: $20 – $70 per cubic yard of mulch
5. Keep your landscape evergreen year-round
When you plant evergreens, you'll never have a bare winter landscape again. Evergreens are low-maintenance because they don't lose their leaves, so they stay green and lush through all four seasons. Plus, there won't be a sea of discarded leaves for you to clean up in fall. You can throw out the leaf blower — you won't be needing it anymore.
Tons of evergreen plants are native to Georgia and would thrive in your Atlanta landscape with little effort from you. Some native evergreens for Atlanta's hardiness zone include the eastern red cedar, the laurel oak, and the southern magnolia.
Advantages of evergreens:
You don't have to clean up leaves in fall
Your landscape won't look dead in winter
The Atlanta region has native evergreens
Approximate cost: Anywhere from $25 – $3,000 per tree or shrub, depending on size and species
6. Let Mother Nature water the garden for you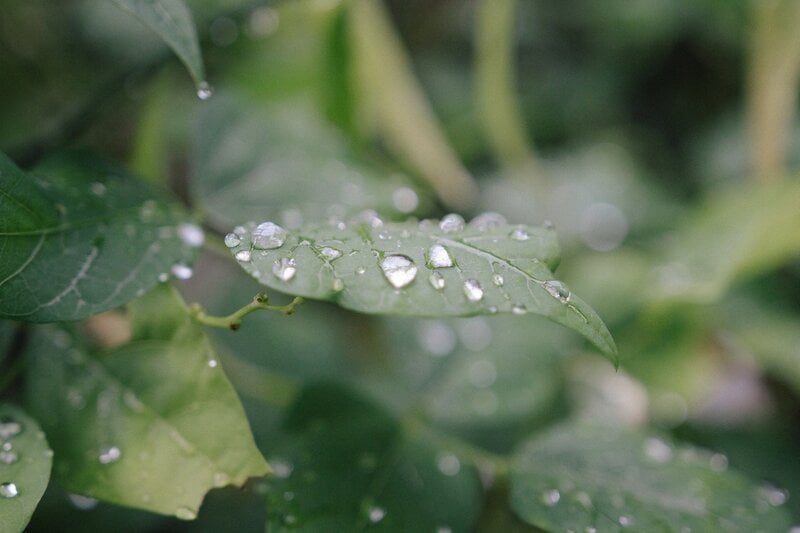 A rain garden, like a xeriscape, is low maintenance, and it helps you cut back on water usage.
Here's how rain gardens work: You plant flowers, grasses, and woody plants in a depressed area of your yard. When it rains, stormwater runoff flows downhill into the depression, and the rain garden holds it for as long as 48 hours. So, as the name suggests, a rain garden gets all the moisture it needs from rain, and you don't have to water it.
In Atlanta, it rains often enough that you may never have to water your rain garden once it's established. Rose Mary Seymour, an Engineering Extension Specialist at the University of Georgia, put together a thorough "Rain Gardens in Home Landscapes" presentation detailing why and how to add a rain garden to your landscape.
Advantages of rain gardens:
Maintains itself
Reduces stormwater runoff on your property
Filters pollution out of rainwater before it flows back into natural bodies of water
Approximate cost: $100 – $2,000 for a DIY rain garden
7. Plant perennials once and never look back
Long-lived perennial plants bloom year after year on their own. By filling your landscape with perennials, you save yourself the trouble of having to plant new flowers next spring and every year after that. Perennials will keep your landscape beautiful far into the future, as opposed to annuals, which die out after their first growing season.
If you choose perennial plants native to the Atlanta region, you'll have even less work to do to maintain your long-lasting flower garden. Some native perennials recommended by the University of Georgia include butterfly weed, wild bleeding heart, and gayfeather.
Advantages of perennials:
Live several years and bloom annually
Come in a variety of colors and textures
Approximate cost: $650 – $3,000 for a professionally planted flower bed
8. Pot your plants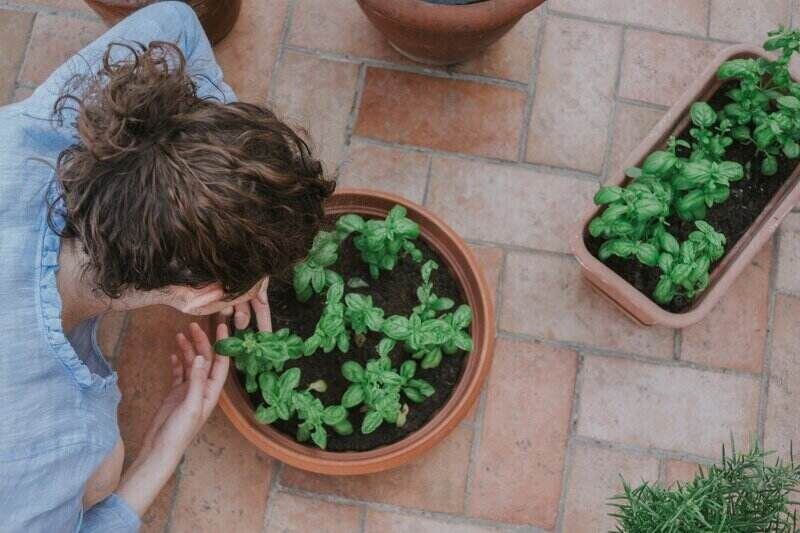 Potted plants are easier to take care of than ones in the ground, and they aren't only for indoors. You can arrange an outdoor container garden on your porch, patio, or in the yard in lieu of a traditional plant bed.
With a container garden, you can add color and texture to your landscape without having to worry about weeds, pests, or diseases.
Another benefit of potting your plants? You can bring them inside during cold snaps in the winter. That means protecting your plants from frost will be easier than ever. You don't have to cover or heat them, simply move them indoors.
Bringing plants in for winter also gives you a wider range of options for your landscape since you aren't limited to plants that can survive Atlanta's winters.
Barbara Wise, expert and author of Container Gardening for All Seasons, recommends coral bells, angelonia, and other striking plants that do well in outdoor container gardens.
Advantages of potted plants:
Fewer weeds
Less susceptible to pests and diseases
Can bring them indoors as needed in winter
Gives you more options than you would have if planting in the ground

Approximate cost: $20 – $50 per potted plant
9. Replace grass with ground cover
Grass is the most high-maintenance part of most landscapes. Grass needs mowing once a week, it sucks up water, and thatch buildup invites damaging insects and fungi.
Even if you don't have the money or desire to install artificial turf, you can wave goodbye to grass and replace it with a low-maintenance ground cover. Ground covers are low-growing plants that — you guessed it — cover the ground, much like grass.
Many ground covers can give you a lush, green lawn without the hours of work it takes to achieve that with traditional grass. The Lady Bird Johnson Wildflower Center has a comprehensive database of native plants, and they recommend straggler daisy, coastal indigo, and Texas frogfruit as ground covers for Atlanta.
Advantages of ground covers:
No more lawn mowing
Needs less water than a traditional lawn
Less pest and disease problems than a traditional lawn
Approximate cost: $3 – $13 per square foot
10. Use Atlanta-friendly succulents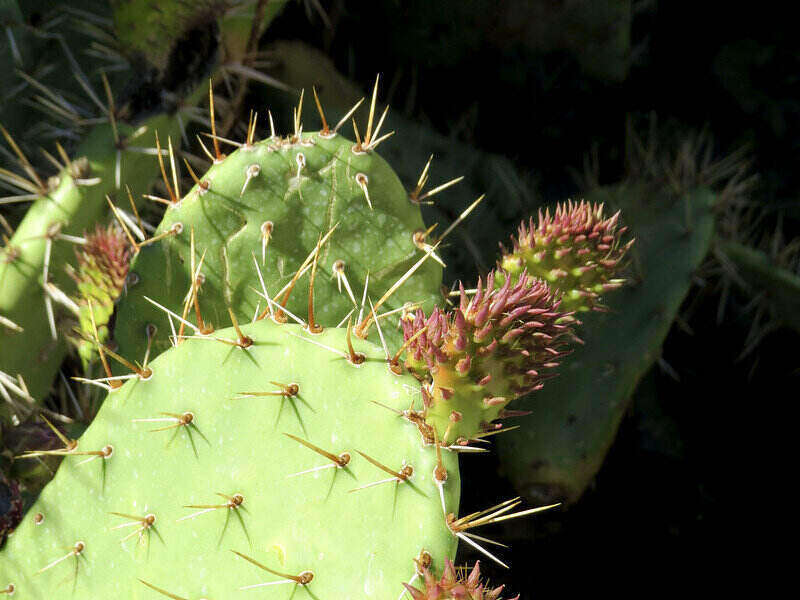 Succulents have made a name for themselves as low-maintenance houseplants for beginner plant enthusiasts, but they're great for landscapes, too. Since succulents store moisture, they can live through long periods with no watering.
But you have to be careful when choosing succulents for Atlanta. You want cold-hardy varieties that can survive the occasional freeze of Atlanta winters.
Bonnie L. Grant, a certified urban agriculturist and writer for Gardening Know How, suggests succulents in the sedum family for zone 8, which includes Atlanta. Other succulents hardy enough for this area include prickly pear, cholla, and echeveria.
Advantages:
Low water needs
Don't need much pruning
Don't produce much debris you have to clean up
Approximate cost: $3 – $25 per succulent, depending on the size and type of plant
11. Childproof your lawn with artificial turf
Parents and pet owners alike know that a little rascal running around in the yard every day does a number on the lawn. You might find yourself with patches of dead grass or even bare dirt where excessive trampling or digging has made it impossible for plant life to grow.
Artificial turf is a solution that lets your children and furry companions romp around to their heart's content and lets you maintain a lush, green, picture-perfect lawn.
Artificial turf isn't only low-maintenance, it's almost no maintenance! Just like you won't have to fix the problems that children and pets cause in the lawn anymore, you won't have to mow, water, fertilize, prevent pests, or treat lawn diseases. Just wash down your artificial turf.
You may think an artificial lawn isn't for you because it can be expensive to install and has some environmental drawbacks. But keep in mind, years of maintaining live grass will cost you time and money, and many lawn care practices can harm the environment, too.
Advantages of artificial turf:
No more lawn mowing, watering, fertilizing, or any other kind of grass maintenance
Harder for kids and pets to ruin than live grass
Stays green year-round
Saves on water usage
Can have any look you want instead of being limited to grasses that grow well in Atlanta's climate
Approximate cost: $5 – $19 per square foot for material and installation
The final word on low-maintenance landscaping in Atlanta
Low-maintenance landscaping is a win-win. It means less work for you, and it's better for the environment than traditional landscaping. Low-maintenance landscapes use less water and don't typically require pesticides or fertilizers, resulting in fewer harmful chemicals finding their way from our gardens into our groundwater.
If you took some inspiration from our low-maintenance landscaping ideas for Atlanta, do yourself and the planet a favor and turn the ideas into action. Transforming your landscape into a low-maintenance, low-water one doesn't have to take too much time and money. And you'll definitely save on both in the long run.
If you think you may want help transforming your landscape, call one of our local lawn care pros today.
Main Photo Credit: Photo Credit: Nick Gray | Flickr | CC BY-SA 2.0
Jordan Ardoin
Jordan Ardoin is a writer and editor with a passion for sustainable, earth-friendly gardening and lawn care practices. When she isn't sharing her knowledge about lawn care and landscaping, you can find her curled up with a good book and a cat in her lap.