Lawn Mowing Services, Made Easy
Why we're the best rated in lawn mowing
1. We find lawn mowing pros near you.
Lawn Love is a modern day take on lawn mowing. Gone are the days when moving to a new neighborhood meant starting from scratch to find local lawn maintenance companies to complete your weekly required grass cutting. Our skilled, independent pros service over 120 cities and roughly 900 counties. Once you become a Lawn Love customer, you'll never have to worry about finding a lawn mowing service again.
We are taking a
high-tech approach
to a traditionally low tech sector, and are revolutionizing the lawn care industry.
Get a quote online to receive a fast, free estimate for your lawn care needs.
2. We offer immediate and transparent pricing on all mowing jobs.
We also solve the age old problem of determining a fair price for lawn mowing services. We quote your lawn mowing service cost instantly using our proprietary satellite technology. You can feel confident knowing that our price is fair and consistent. You know what you'll pay before we even schedule the job. We aim to provide affordable lawn care services for everyone.
3. Our lawn mowing pros do great work, we guarantee it.
Lawn care and maintenance takes time and the right equipment to do it right. We'll connect you with a lawn company that is prepared to handle even the most complex lawn mowing needs. When hiring someone to care for your yard, you want to make sure it's a company you can trust. Your lawn care professional has already been pre-screened and vetted to ensure only the best lawn services are provided. You can rest assured that your yard mowing services will get done right or you don't pay us. It's that simple. Just ask our happy customers.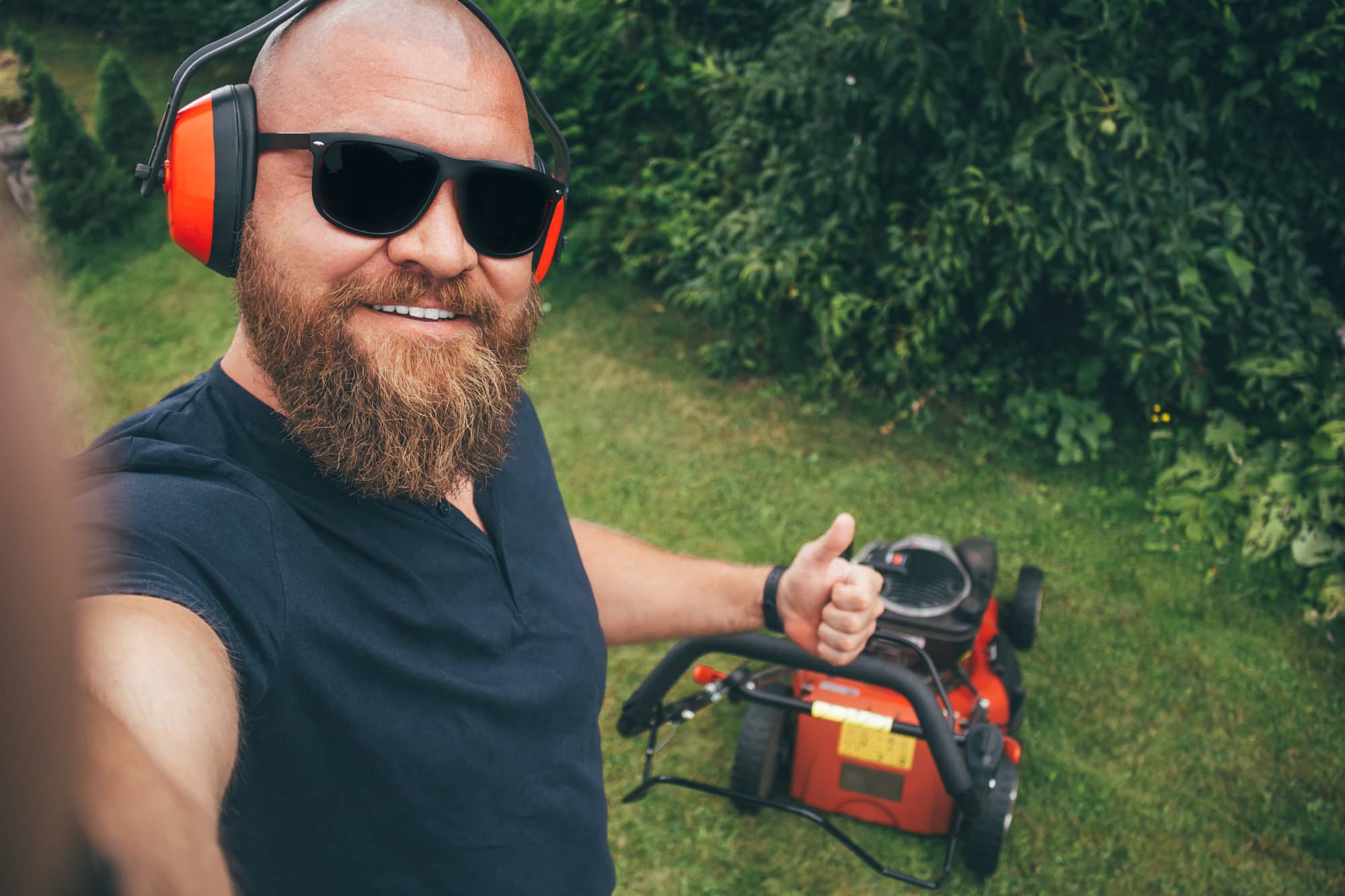 Do I need lawn mowing services?
Grass cutting is typically a part of most lawn owner's weekly chore list. But what if there were an easier way? If you had some help, how much time would it save you, and would your lawn end up looking better and being healthier in the end?
How long does it take to mow a lawn?
It takes about an hour to mow the average sized lawn, which ends up being more than 20 hours a year! That's time you could be learning to play the guitar, taking an online class, trying out some new recipes, or just relaxing outside.
Are you mowing correctly?
While lawn mowing may seem simple, every time you cut your grass, you are either one step closer to lush and healthy looking grass or crippling its chances of survival. Proper mowing doesn't only give your lawn an attractive appearance, it also increases the density of your grass. When done by a professional, you may actually notice a big difference!
How much does it cost to mow my lawn?
Our goal is to provide cheap lawn mowing services, without compromising quality. Payment and scheduling are automated, and you can manage everything from the convenience of your phone or web browser. If you're looking for affordable lawn care, lawn care services start at just $29. We have different options for mowing and maintenance services and plans to fit any budget. Our pricing is transparent, meaning you'll know what you'll pay for your service before the job is even scheduled so you'll never experience any hidden fees.
Come see what the best lawn care of the future looks like. Let Lawn Love connect you with a nearby lawn care professional today.
Using our lawn care app, lawn care providers have access to pick up your job in as little as two days. Get an instant quote online based on your exact location and size of your lawn.
Lawn Love is a modern, delightful lawn care experience for the best mowing service.
Gone are the days of in-person estimates, payments left under the doormat, and spotty services from lawn companies. Lawn care doesn't have to be a hassle.
Our quoting technology will generate a personalized quote for your yard - all in under two minutes. From there, we'll send over only skilled, pre-screened lawn care pros from one of the best lawn care companies to work their magic. Your pro will come prepared with all their own lawn care tools. You don't even need to be home!