Yard clean up services
Life can get in the way of your yard clean up and yard maintenance routine, and neglecting your yard clean up duties for too long can cause irreversible harm to the health of your lawn. Removing outdoor debris is important for keeping your backyard healthy, growing, and thriving year round.
What exactly is included in a yard cleanup service?
Yard cleaning and maintenance doesn't just consist of raking leaves but also getting rid of bugs, fungus, and disease that may have gathered. A professional lawn technician can provide the following cleanup services:
Overgrown yard cleanup
Yard waste removal
Abandoned home cleanup
Yard debris removal
Leaf removal
Hedge trimming
Weed control
Green waste disposal
Don't let the thought of finding affordable lawn care stress you out. Lawn Love will connect you with certified lawn clean up professionals who will provide the best lawn service, and help you clean up your yard from top to bottom and provide the best lawn care service.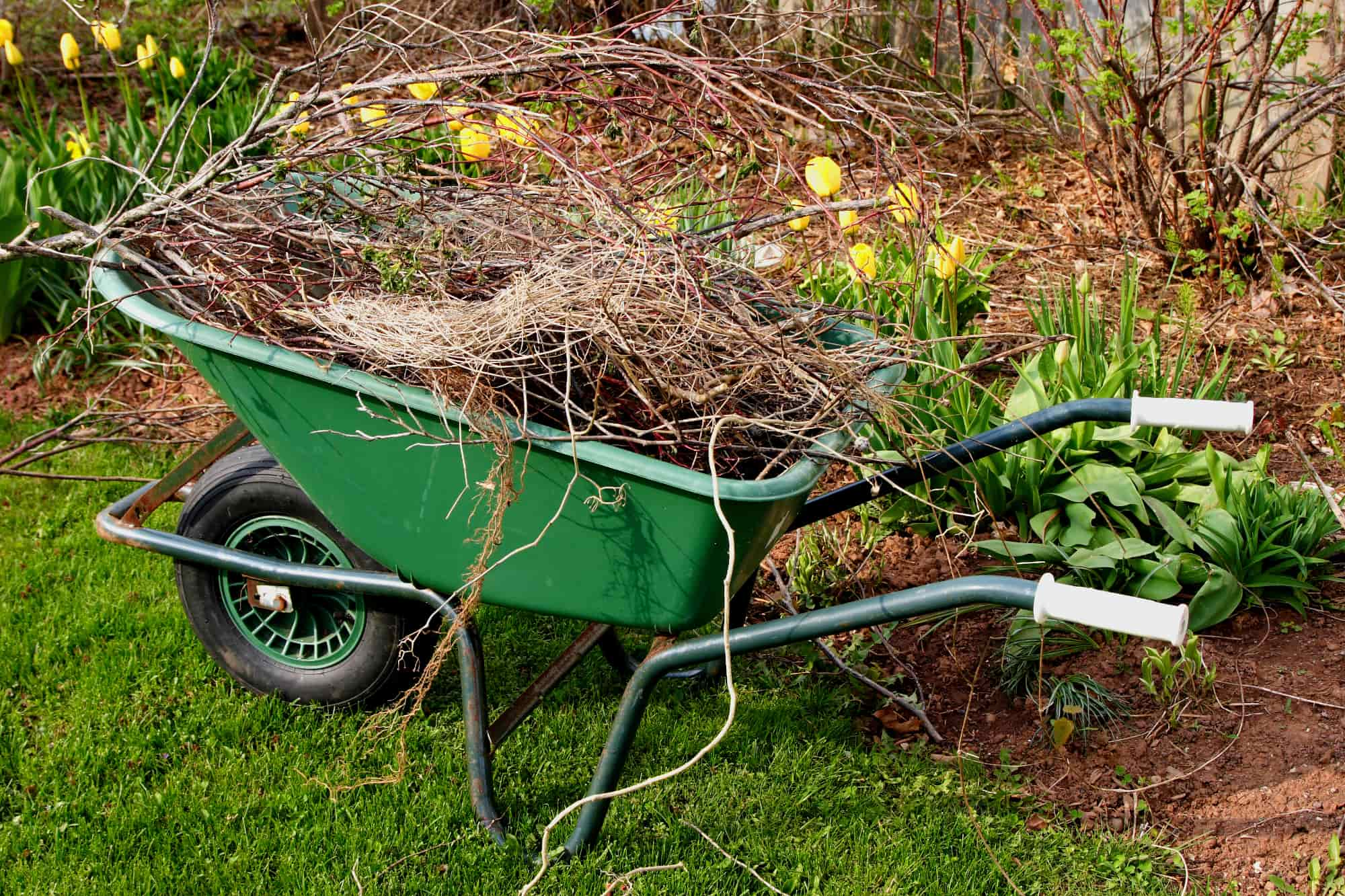 How much does yard clean up cost?
Looking for affordable lawn care? Lawn Love's average yard clean up job typically ranges from $75 - $150. This varies based on the size of your yard and the amount of debris at the time of service.
We believe in immediate and transparent pricing. Using satellite imagery to locate and size your lawn, we offer you an instant and personalized quote for your yard. You can rest easy knowing that you found affordable yard services with no hidden costs.
How do I find lawn cleanup and removal near me?
Lawn Love is available in over 120 cities across the US and is fast and simple to book. We will send a yard cleanup professional to your home in as quickly as 2 days. We can even provide a same day lawn cleanup service, depending on your market.
Your lawn maintenance professional can come even if you can't be there. Scheduling and payment is all handled online. Lawn Love allows you to book local services and to rest easy, knowing that your lawn service provider will come to you.
When should I order a lawn clean up service?
Depending on the state of your lawn, you may require a general yard cleanup at any time. If your home or property has experienced extreme wind or weather conditions, you may also benefit from a lawn clean up from a professional lawn service.
Typically, seasonal yard cleanup services are recommended during the following times of the year:
Fall yard cleanup services
The fall season change brings beautiful colors, but also leaf cleaning and prep work before winter. It's important to protect your home and guard your lawn through the following tasks:
Cleaning gutters
Trimming
Fertilizing
Clearing dead foliage
Raking
Leaf clean up
Spring yard cleanup services
March is notoriously unpredictable when it comes to weather conditions that can affect your lawn. These spring yard clean up services are especially important:
Trimming and pruning
Seeding
Clearing pathways
Edging
Fertilizing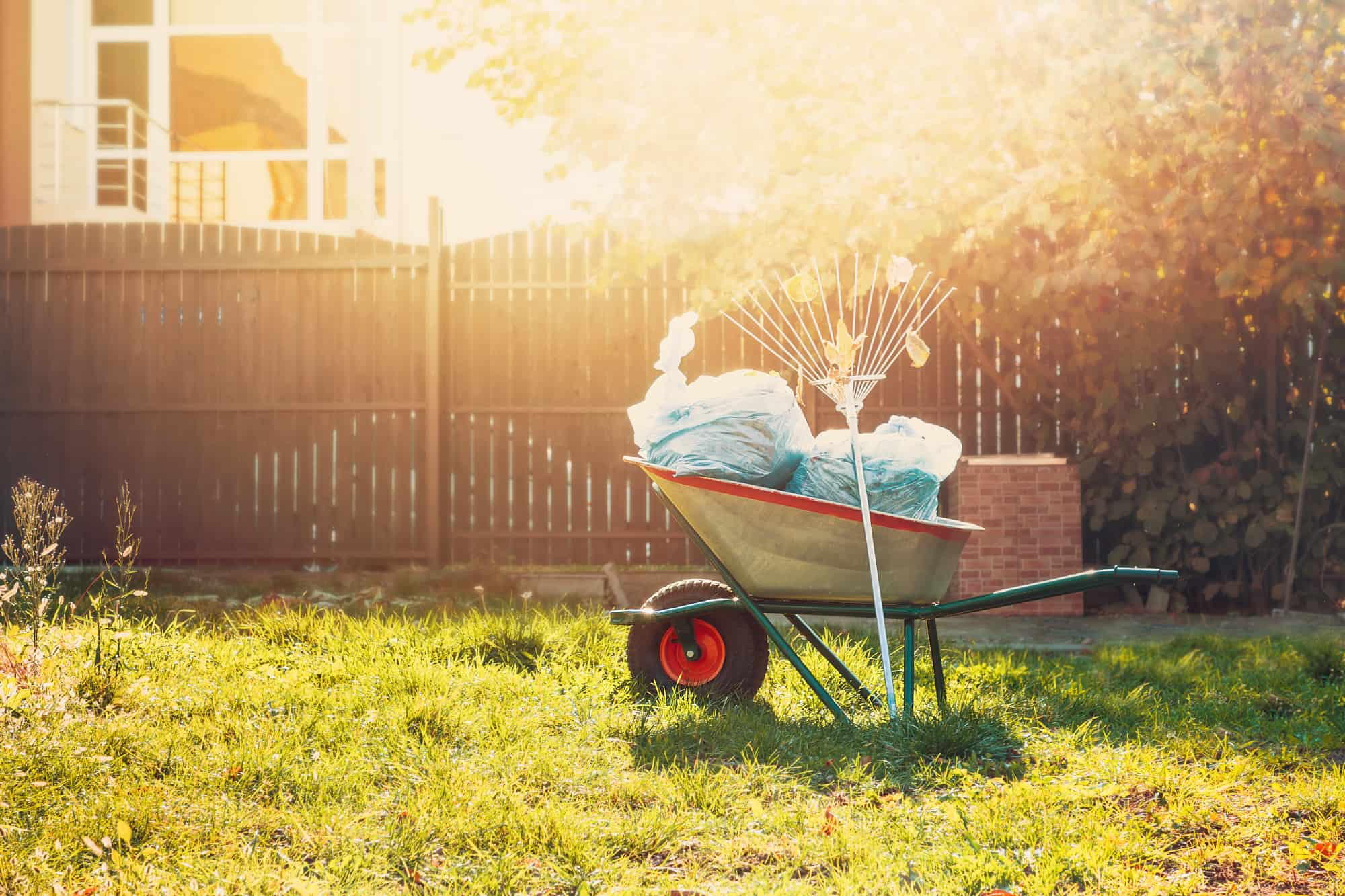 We also recommend a lawn clean up for...
Beyond seasonal yard cleanup, you may encounter some of the following situations that require extra yard services from lawn service providers. Yard clean up may not be at the top of your list of things to worry about, but if it goes left undone, you may be left in a messy situation! Let us clean up your lawn if you have one or more of the following events coming up:
Real estate open houses: First impressions are important, and before your client even enters a home he/she will have already made a judgment based on the outside appearance. Showing off that the grass is greener might just be what completes the sale. On the other hand, seeing a lawn in need of a clean up may cause a potential homeowner to stress about the time and investment it could take for them to do the job themselves. A professional lawn care company for your real estate open houses can be just what you need to close the deal.
Vacation rentals: Five star reviews are rooted in the details. Guests may be deterred from using outdoor spaces where bugs or hazards are in the way. These seemingly small issues could impact a renter's experience in big ways. Full service lawn care will help you guarantee a five star review!
Hosting a party: It goes without saying that when you host a dinner, graduation, or birthday party that you want your guests to feel comfortable and to like what they see. Many times, you can get so focused on cleaning the interior of your home that you forget what people see as they approach it. This is especially important in situations where you're planning outdoor activities; you'd hate for guests to experience unwanted bugs or hazards that would send them back inside. Let professional lawn care providers help you create a seamless event.
Why choose Lawn Love for your lawn cleanup services?
Lawn Love offers top rated gardening services and affordable lawn care, with pros located in over 120 cities. If you're looking for the best yard clean up or other lawn care services, we can help!
Why use Lawn Love for your lawn cleanup needs?
Vetted professionals
Using our lawn care app, Lawn Love pairs you with gardeners who are experienced, friendly, and qualified. Most of the pros who use Lawn Love have an average of 10 years of experience.
Instant quote
Need a yard cleanup fast? Using satellite mapping technology, we're able to give quotes in two minutes or less. Our instant, personalized quotes are based on the size of your lawn, location, and selected service. Our lawn pros are available quickly, sometimes within 48 hours, depending on your location.
Our satisfaction guarantee
Your happiness is our goal. If you're not completely satisfied with the best lawn service, we'll come back and fix it, free of charge. This guarantee doesn't end with your first lawn care service either. We'll follow up with you after each and every service to ensure that your lawn is getting the best care possible!
Manage everything online
You can manage scheduling, payments, and yard care services from your smartphone or laptop, without ever having to make a call. Lawn Love is entirely digital, meaning you'll never have to sign or even receive a paper invoice ever again! Just enter your information, create your account, set up your service plans, and that's it.
If your yard could benefit from a clean up and you need the best, give us a call at (800) 706-4117, or get a free quote online to be connected with a lawn specialist. Your yard will thank you.