Lawn Love Creating Leaders Scholarship
About the scholarship
We know that change begins with investing back in the young individuals who will be the entrepreneurs, business owners, and leaders of the future. With a national presence in over 125 cities across the US, we at Lawn Love have created a scholarship to give back to the local communities that have enabled us to grow. This scholarship is granted each semester (twice a year), and we hope to inspire the next generation of leaders and problem solvers.
The Lawn Love scholarship is our way of helping the next wave of entrepreneurs in their pursuit of education and excellence. Have you ever thought about a great solution to one of today's major problems? Maybe you've already started or plan on building the solution yourself. In either case, if you're a driven individual with big ideas on changing the world in your own way, then we want to get behind you and give you our support. We're awarding a $1,000 scholarship to any student that qualifies and has a problem that they're passionately driven about solving (and eventually, creating a business out of). If this sounds like you, then we want to hear from you.
One of our past winners was a very deserving candidate. After overcoming many obstacles, she dedicated her time to volunteer and make a difference in the world. She is now pursuing an advanced degree in biotechnology while still leading philanthropic initiatives that are close to her heart.
We were honored to help provide her with this scholarship to help fund her graduate schooling.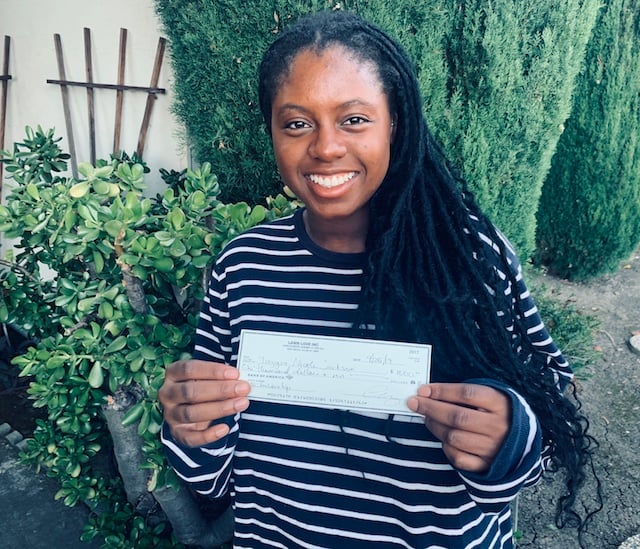 How to qualify
You're currently a full time student
You have a 3.0+ GPA
You're passionate about business
Instructions
Submit your essay to

[email protected]

. Please include along with it a copy of your student ID and transcript. The essay must include your idea and proposed solution. Please keep the essay between 750 and 1,500 words.
Deadline to apply is June 1, 2021. Our team will contact the finalists and request official college transcripts to verify academic eligibility.
Winner will be announced on June 14, 2021.
About Lawn Love
Lawn Love was started by a passionate entrepreneur, Jeremy Yamaguchi, who believed there was a better way for both homeowners and professionals in the home services space. Lawn Love's vision is two fold:
To improve the lives of small business owners in the lawn care industry, and
To make the experience of finding, scheduling, and paying for lawn services 10x better for the user
With a modern approach to lawn care, Lawn Love uses satellite technology to instantly map our customers' lawns and provide a 2 minute quote on lawn services based on lawn size, location, and requested service(s). We then use our network of lawn care professionals to match someone to each available job. This gives our customers the ability to get their jobs completed quickly with guaranteed results. Additionally, it helps our lawn care professionals find new work through the platform, thus making more money doing the jobs they love.
We believe strongly in the pursuit of one's dreams and in the entrepreneurial spirit. We support students with a passion for giving back to their community and with the drive to make this world a better place, whether through volunteering, inventing new ideas, or otherwise. If this resonates with you, please share your experience with us!