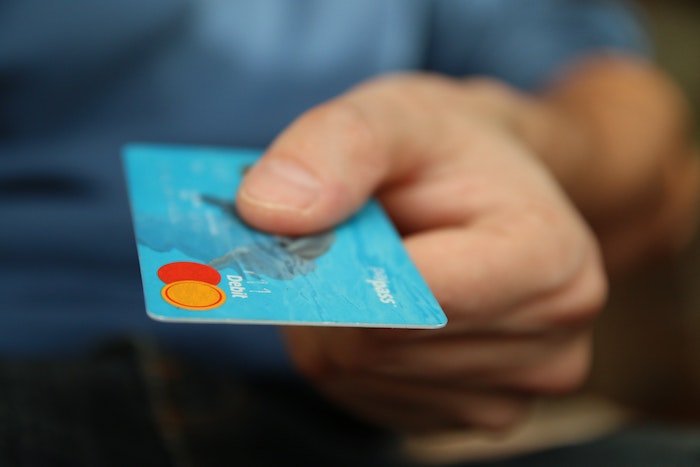 When you start your lawn care business, you always want to grow fast. But, to grow as a lawn care business, you must first gain new customers. And you should be wary that growing too quickly without the resources/procedures in place to manage a new found high demand for your business can be detrimental.

First, you should make sure you have the right tools, staff, and procedures in place. It is best to slowly nurture the processes of growing so that you can manage the newfound demand and retain customers. If there is something you have not perfected, you can do that with a handful of customers. Before straying too much, let us teach you how to get lawn care customers fast.

Make Your Customer an Ambassador

Did you know that the cheapest way to win new business is by treating your current ones like kings and queens? It will cost you at least five times more to win one customer than it will take to keep an existing one. The first step to take before trying to earn new customers is to ensure that the current customers are going to be happily with you for the long haul.

Satisfied customers can go quietly about the services you are offering. Statistics show that a disgruntled customer is more likely to leave a review than a satisfied customer is. Sometimes you need to motivate your happy clients to review you.

Don't solicit for positive reviews; it is a mistake that many new businesses come to regret. Instead, request feedback from your clients. You can prepare a small form or template where the person can fill in about the services.

Feedback can be in the form of comments, complaints, or even praises. Curate the praises effectively and post them on social media and your website. You can also add them to your promotional fliers. Complaints are not necessarily a bad thing; they are quite informative. At least they are not negative reviews; they are an opportunity for you to improve your service offering.

Ensure that every client receives the lawn services that you promised. Additionally, you need to wrap your service offering with excellent customer service. Average customer service won't win you a recommendation; you have to take a keen interest in the customer's needs and be there to listen and help out when things go wrong.
Make Referrals Worth The Effort

Why would someone take his or her time to refer you to his or her friends? Epic service is not enough of an incentive. After all, it takes time and resources to share contacts or content on social media. This is what you should do to motivate your customers to be your ambassadors.

Make sharing easy—it should not take more than five clicks.
Award points to customers who refer others.
Award the referred customers, too.
About 95 percent of Americans rely on online reviews before they can make a decision. Since most of their research about a service on product starts online, you need positive reviews. You cannot force them out of your clients, but you can make it easy to leave feedback.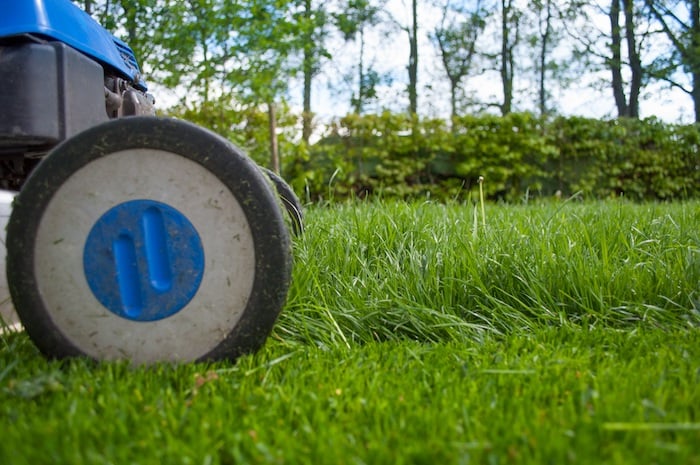 Advertise Through Paid Media

Since you probably don't have the marketing budget to compete with bigger corporate lawn care companies, you'll need a strategy on how to use paid media. Effective paid media marketing is down to segmentation and targeting. You can use all your marketing dollars on a campaign that yields mediocre results if you don't plan how to go about it.

The most crucial step in a paid media campaign is research. Understand how it works, best practices, how to do it, and such things. You are a lawn care expert, not a marketer, but entrepreneurship requires you to wear more hats than you may have envisioned in your business plan.

The following steps can make your paid media advertising smooth.

Identify the target audience
Create a buyer persona
Capture the value proposition relevant to that audience in your content
Identify the media of choice such as Google, Facebook, etc.
Use segmentation tools to maximize impact
Launch the campaign
Measure results
Remember, paid search is quite diverse. You can market in online magazines, blogs, videos, search engines, social media platforms, niche publications, and such places.
Invest In Organic Search

Organic search is the standard search engine ranking. Instead of paying to be on the front page of the search results, you can be there by merit. With landscaping and lawn businesses, the trick lies in local search engine optimization and content. Local search differs from global search in that it prioritizes 'businesses near me´ search.

When people search for 'lawn care business near me.' Google and other search engines use the location of the person to curate results to his or her favor. You need a highly functional website to begin your search optimization.
If you don't have a website, start with keyword research. You can use MOZ, Google keyword research, SEMRush, or any other online tool available to you. Use the keyword to decide the domain of the website.

Though you can learn how to make your website, you will most likely make mistakes in the process that could cost you. Hire a professional to design your website. Use your competitor's site as the yardstick. Improve on their shortcomings.

After the design process is complete, your website is going to be just a shell; you must generate quality content that search engine algorithms can pick. You can try all types of content including text, videos, infographics, and animated demos. Content marketing is expensive if you don't know what you are doing.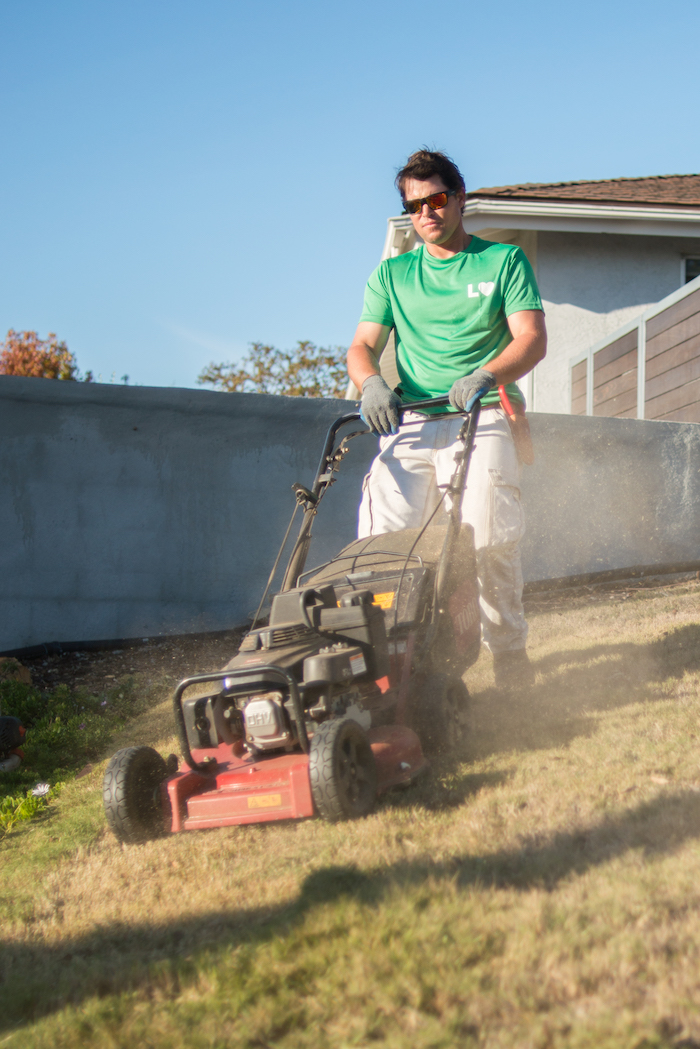 Collaborate With Players in the Industry

Small businesses can stand together to create a synergy for Main Street. If you are not leveraging small business community networks, you are missing something valuable. Participate in all small business activities including and not limited to small business Saturdays and charity events.

Business networks are not the same as personal networks because there is a mutual arrangement where people exchange business ideas and references. You can develop relationships with other landscapers, hardware stores, and other relevant businesses. You can even form alliances with construction companies, plumbers, and anyone else who interacts with homeowners.

Next time you see a patch of green and overgrown grass, be sure to refer the homeowner to a plumber to check if the leach field is overflowing. You can also recommend one of the plumbers within your circle to do the work. In return, the plumber finds a disarranged lawn in the course of their jobs, and they recommend you. This method of winning new business is effective, yet free. It doesn't cost you anything to be part of a network.

Whenever you are interacting with customers, potential targets, and industry players:

Wear branded uniforms or caps
Be a listener during conversations, but be sure to ask questions
You cannot speak with everyone, but you can put your message across that you are a lawn care expert. With conversations, you might be surprised at how much people are willing to share.
Be Open to Subcontracting

It might surprise you to know that there are companies that cannot keep up with work supplies. They have more work than they can fulfill within their capacity. They outsource some of the services to smaller companies who can maintain high standards of workmanship.

If someone trusts you with his or her client, you cannot afford to disappoint. Contractors interact with many potential customers. If you disappoint one of them, you can be sure that finding work within that locality will now be an uphill task.

You can position yourself as a reliable sub-contractor. These companies are always turning customers away because they don't want to compromise quality. They don't take in new businesses anymore unless it is on a referral basis.

Developing a relationship with such a contractor can be a great asset to you. You can get free business without having to spend a fortune in adverts. However, not many contractors are that generous; they always put caveats on you in return for referrals.

Leverage Social Media Marketing

Social media is free apart from paid adverts. The trick is to open and set up all relevant social media accounts. Do not use your personal social media accounts for this. Business accounts have many functionalities including instant messaging and like/follow button. You can also integrate them with your website and CRM platforms.

You don't need 10 social media channels; that will be too bulky to manage effectively. Cast your net as wide as your time resources can allow. Three social networks are enough for a small business. Facebook, Twitter, and LinkedIn are sufficient, but you can add Instagram and Google + to that list.

Whatsapp marketing within your social networks is also good. You don't need to tell friends and family what you do for a living; you can share useful content on their social groups instead. They will read the helpful information and click the links to your website where they will find your portfolio.
To get the most out of social media:
Set it up professionally
Offer quality content
Be responsive
Be helpful
Engage your fans
Be topical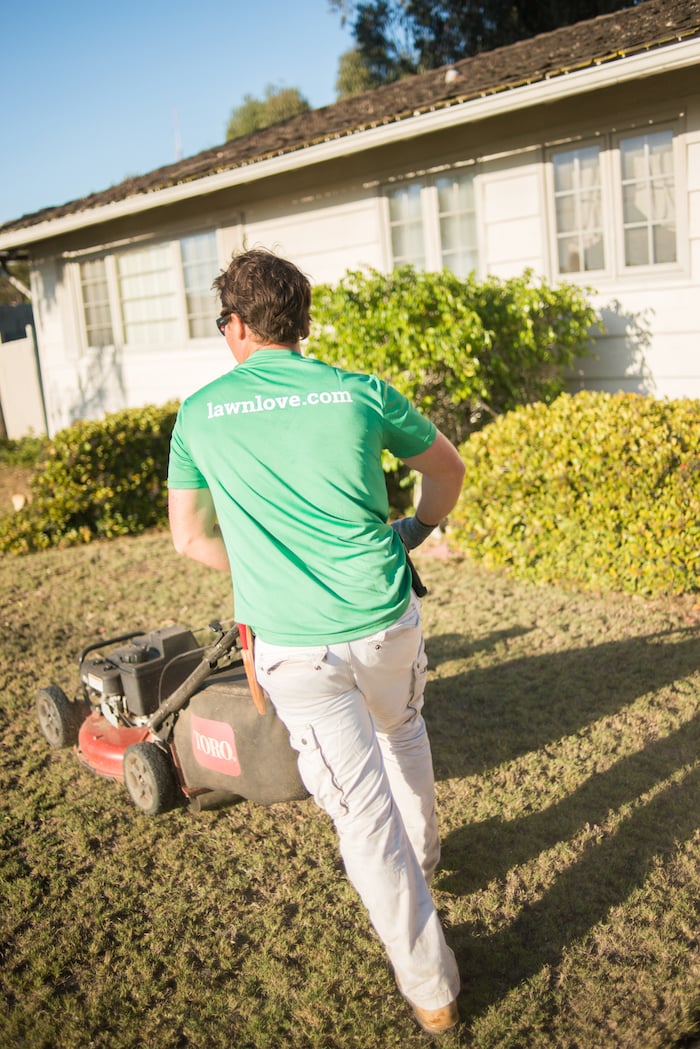 Work On Weekends

It is not fun to work when everyone is out there having fun after a week of hard work. You are just starting your business, and your schedule could be patchy at best. On weekends, people are relaxed doing their home chores. If you show up in a neighborhood with a branded t-shirt, you are going to turn some heads.

You can also take this as an opportunity to slip a few fliers to the neighbor walking his dog, anyone taking a leisure walk, or anyone else passing by. Working on weekends gives you access to more people in the streets. Some may remember that they have a lawn needing servicing when they see you.

Solve Problems

Your target customer already has a lawn care person who does the mowing for him or her. Your job is to convince them that you are offering better services at the same rate. People think that cost is the problem for the customer when in fact it is not.

If a customer is already paying for lawn care, provide your services within that price range. Do not lower the prices because that means you are giving up part of your profit to someone who does not necessarily need it.

Your research should take you to review sites and comment pages for other landscaping and lawn mowing companies. You will find all sorts of comments ranging from what they expect to what mowers don't do. You can generate valuable intelligence from these comments.

Don't Be Like the Typical Lawn Care Company

Lawn care companies don't have the best of reputations out there. Most customers expect the same old lawn company.

They are known to:

Hire illegal immigrants
Break things
Leave everything messy
Change technicians
Ignore calls
Be poor when it comes to communication
Make chaotic invoices
Miss spots
Miss appointments
Leave gates open
If you can overcome these misgivings, you will be one step away from a recommendation because you will separate yourself from at least 95 percent of lawn mowers.
Summary

Invest your marketing dollars effectively in paid search, social media, referrals, community networks, search engine optimization, content development, and customer service experience.
Sara Butler
Sara Butler has written scores of articles for Lawn Love -- everything from how to revive your dead lawn to how to start to lawn care tools every homeowner should have.