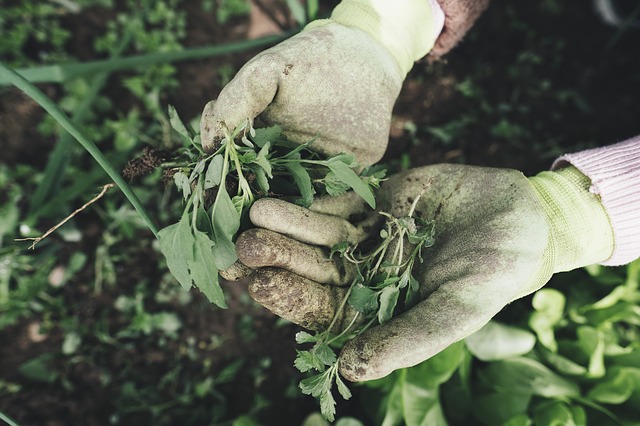 Lawn care is an industry with a lot of potential for growth. For anyone with the right tools and training and a good business plan, there is an excellent opportunity to build a lucrative business. Thousands of people in communities throughout the country have lawns that need tending. Most would willingly turn the job over to a company they can trust that offers good services at an affordable price. Many people start lawn care companies each year with the dream of scaling them up and being very successful. However, to successfully grow a lawn care business, it's essential to do several key things.

Identify Your Target Market

To be successful in the lawn care business, you must have an identified target market. That can be homes, businesses, or both in a specific area. Before launching your lawn care company, you should travel through the area you plan to serve. Start by taking notes of the number of homes and businesses that need lawn services and the type of services they need. You should also research the size and number of existing lawn care companies in your target market. Once you have determined a large and lucrative enough market exists, you are ready for your next step.

Tools, Equipment, and Supplies

It takes specific types of tools, equipment, and supplies to run a lawn care business. One of the first things a lawn care business owner must do is purchase the appropriate tools and equipment it takes to cut and edge the lawns. They'll need supplies for fertilizing, weed control, and lawn care. This is the biggest investment people starting a lawn care business must make. Having the right tools, equipment, and supplies will make the job easier and give customers confidence your company can get the job done right.

Well-Trained, Experienced Staff

Staffing is key in the lawn care industry. Companies need staff with the training, knowledge, and experience to handle all the tasks and challenges they face. The staff must be able to properly use the lawn tools, equipment, and supplies to make the lawns look their best. The right team can make all the difference in the world when it comes to growing a lawn care company. In addition to having the necessary skills and expertise, the staff members must also be prompt, polite, courteous, and professional. They are the face of the company, and customers must feel comfortable with and confident in them.

Effective Marketing Strategies

A steady and growing flow of customers is essential for any lawn care company. Being able to garner your share of customers in this often highly competitive industry requires effective marketing strategies. This will increase brand awareness, begin to build the trust of customers, and generate the volume of leads it takes to enable your lawn care business to grow. Some essential marketing strategies that can help include: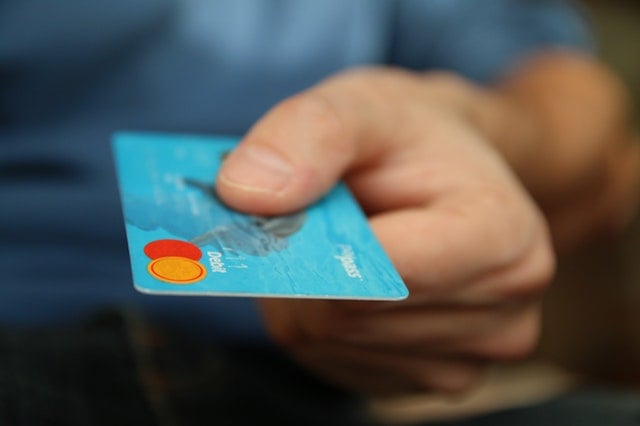 Creating An Online Presence

Spending money to build a basic, easy to navigate, attractive website is a wise investment. These days the internet is one of the first places people look when they are trying to find service professionals. Your website can provide them with valuable information on the excellent, affordable, services your lawn care company offers. Be sure to include a list of your clearly explained services, compelling images of completed projects, client testimonials and a link to form to "request a quote." This can help to generate leads. Creating a blog where you regularly provide useful lawn care content and share solutions to the typical lawn care problems can show your knowledge, build trust, establish you as a lawn care expert, and attract clients.

Developing Brand Recognition

Creating a unique brand for your lawn care company is very important. It helps to differentiate your company from the competition. Your branding efforts should include the creation and use of an evocative logo that visually communicates what your company has to offer. You should also have a color scheme, as well as a font set that you use consistently in all your marketing efforts. Distinctive branding enables potential customers to distinguish your lawn care company from your competitors easily.

Using Door Hangers

Door hangers are a cost-effective way to capture clients' attention and attract clientele for your lawn care company. Almost 100% of the door hangers will be seen by potential customers because people must physically remove them from the door. Plus, people in the community will see the door hangers with your company name and logo hanging from the door as they walk by. This will help to increase brand awareness.

Developing Effective Online Advertising

Advertising online is an effective way to generate leads for your lawn care business and attract customers. There are several inexpensive ways to advertise online. You can use search engines, review websites like Yelp and Angie's List, and social media platforms. The robust advertising features on Facebook can help you to target a specific group of customers based on geography, homeownership, marital status, age, or any other demographic characteristic. You can even consider the Google Adwords platform with its pay-per-click advertising model.
Building Social Media Connections

Millions of people in the United States use social media. That makes it an excellent platform for connecting to potential customers. Creating a Facebook Page to showcase your work, share tips and advice, and post reviews helps to connect and build rapport with potential clients. The key is to post consistently, whether it's daily or weekly. Post pictures of a 'Lawn of the Week' on Instagram. This type of social media activity will get your company's name in the faces and consciousness of countless potential customers and can drive traffic to your website.

Distributing Promotional Items

Distributing promotional items like pens, magnets, calendars, sticky notes, and cups can help to build brand awareness and give people a positive impression of your company. Towel, t-shirts, and caps emblazoned with the company name, logo, and contact information are promotional items that people will be glad to get and use. This spreads the name of your lawn care company far and wide.

Effective Local Advertising

Local advertising can be an effective way to get your business name out in the community. Things like t-shirts and posters, sponsoring local sports teams, blood or clothing drives, supporting local schools or senior citizen centers, and hosting family events are all great forms of local advertising. People are more likely to support businesses that are helping to improve the quality of life for children and adults in their community.

Doing Quality Work

Doing quality work is the best and most effective marketing tool a lawn care company can use. Producing neat, well-kept, healthy, lawns for each of your customers is the easiest way to grab the attention of their neighbors and generate new customers. Everyone wants to have the healthiest, most beautiful lawn in their area. When people see how you can keep their neighbors' lawns looking vibrant, green, and healthy, it will create interest in your company. If they do not have their lawns professionally cared for, they will seriously consider investing in your services. Some people will even switch to your company if their current lawn care service cannot match the quality of work that your company delivers.

Offer Affordable Prices

Even wealthy home and business owners appreciate getting great lawn care service at an affordable price. A great way to grow your lawn care company is to offer high-quality work at competitive prices. While you may not make as much money as you could on each job, you will more than makeup for it with the volume of work you will attract. Often people do not contract to have lawn care done because they feel it would be too expensive. By providing excellent lawn care at affordable prices you can win in the long run. Homeowners who had never before considered hiring a lawn care service may change their minds if it is within their budget.

Offer Special Services

Customers gravitate to lawn care companies that provide special services. Whether it is using environment-friendly 'green' products, innovative designs or being able to repair unhealthy lawns, offering a range of special services will make your lawn care service stand out from the competition. In the highly competitive environment of today's lawn care industry, that can make a significant difference. People want to know their lawn service company can provide them with the 'extras' they need to take their lawn to the next level. Being able to offer 'in-demand' special services makes it easier to grow your lawn care company.

Pound The Pavement

While doing online marketing is an effective way to generate new customers, taking the time to simply pound the pavement and talk to home and business owners is also very important. It's among the best ways to get to know your target market and make a personal connection with your potential customers. Personal communication makes it easier to drum up some business. You can speak with property owners, tell them what your vision for improving their lawns are, and give them a personalized price quote. The key is to make sure to carry yourself like a professional. This makes growing your customer base faster and easier.

Use Customer Management Software

It's essential to pay attention to your customer metrics to determine the overall performance of your business. The right software can help you manage information on customers and prospects. It can also help you schedule jobs faster and easier, collect, analyze, and process data, as well as create an automated billing system. A good customer management software can improve the workflow of your lawn care business and enable you to make smarter business decisions. It can put information on the most efficient route for your crew, the number of properties you can service each day and other time and money saving information at your finger tips.

Posting Flyers

Even with the rise of the internet and online marketing and advertising, posting and handing out flyers is still an essential step in marketing your lawn service. Posting up and leaving a few flyers in businesses, libraries, supermarkets, car washes, and any other places where lots of people will see them is an effective strategy. When trying to grow your business, it is crucial to make as wide an array of people as possible aware of your company. You never know where someone will be when it crosses their mind that their lawn needs proper care. Seeing your flyer while they are in the supermarket may be just the thing that makes them contact you.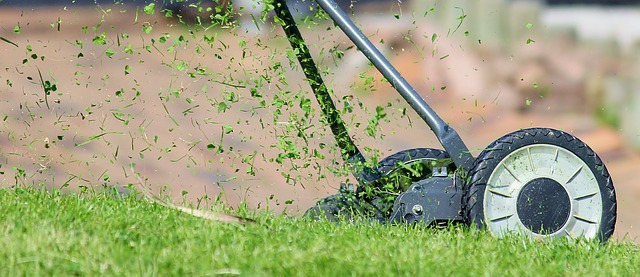 Handing Out Business Cards

Business cards are the ideal marketing tool to use when you make personal contact with potential customers. Giving business cards to people you meet while moving around the city can have a powerful impact on the growth of your lawn care company. Handing someone a business card with your contact information on it allows them to put a face with the company name. Business cards are a tangible reminder of the service you are offering. Even if the person doesn't need it themselves, they can pass it on to others. This is a simple way to get some free marketing assistance and widen the network of people who are aware of your lawn care service.

Marketing Is Key

If you want to grow your lawn care company, an effective marketing strategy has to be a crucial part of your lawn care business plan. When it's combined with superior service, its a powerful tool for attracting a growing number of customers.
Sara Butler
Sara Butler has written scores of articles for Lawn Love -- everything from how to revive your dead lawn to how to start to lawn care tools every homeowner should have.