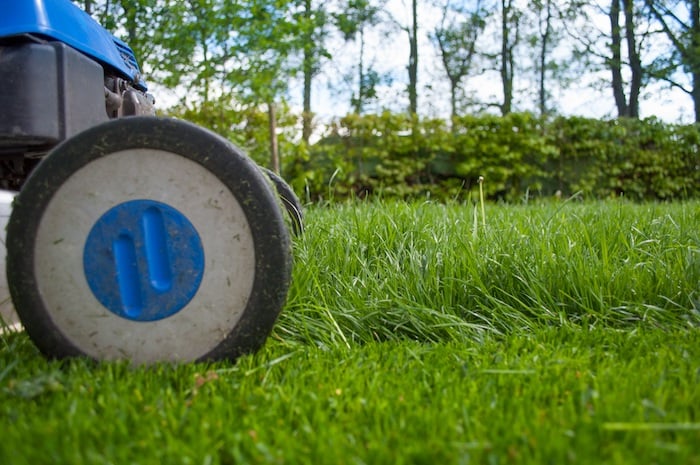 A lawn care business can provide a rewarding, steady form of income throughout the year. Running a successful lawn care business can be a struggle at first before things get off the ground. However, once a lawn care business is established it is straightforward to enjoy continued profit and continued growth.

"You're going to need a specific skill set to succeed in running a lawn care business. Those who work in lawn care need to be good with their hands. They should be mechanically inclined and have the strength to handle rough work outdoors."
It's good to know what the unique benefits of a lawn care business provide for a business owner before you learn how to start a lawn care business. These are just a few of the many advantages of this type of business:

Lawn care work tends to be stable. Throughout the year, homeowners need lawn maintenance. Even in the winter months, lawn care service providers can take on snow removal jobs to keep bringing in revenue throughout the year.

In addition to making money from providing lawn care services, lawn care businesses owners can also make money selling product like fertilizers and weed treatments.

A lawn care business can be run both independently or with the help of employees. Formal training is not necessary to run a lawn care business. One can perfect the necessary skills on the job.

It's possible to purchase a lawn-care franchise to make setting up a business easier. A lawn care franchise provides an already recognized company name.
Before you get started with your lawn care business, you are going to have to do your research and go through a process. Being informed and organized while starting up your business is essential. The following is some valuable information about how to start a lawn care business.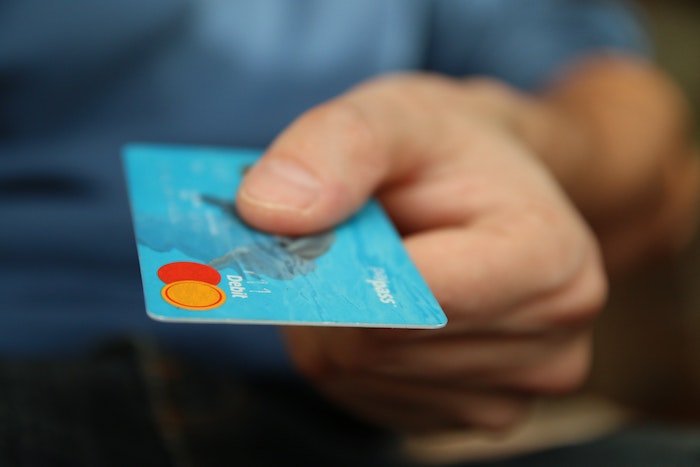 Determining if a Lawn Care Business is Right For You

You're going to need a specific skill set to succeed in running a lawn care business. Those who work in lawn care need to be good with their hands. They should be mechanically inclined and have the strength to handle rough work outdoors. They should also have the stamina to cope with long days working out under the sun.

It helps to be friendly and outgoing when you're running a lawn care business. Lawn care businesses tend to draw in many customers simply by word of mouth.

When consumers see you out in the community at work, they're going to talk with you about your company's offerings if they are in need of lawn care services themselves. Having a friendly personality can make it easier to turn these leads into regular customers.

As with running any business, it's important to be persistent and dedicated to starting a lawn care business. You're likely to encounter many challenges. This is especially true in the early days of running your business.

Being persistent and motivated helps you get through the difficult times and overcome the challenges. It's also important to be self-disciplined and capable of working independently to take off with your lawn care business.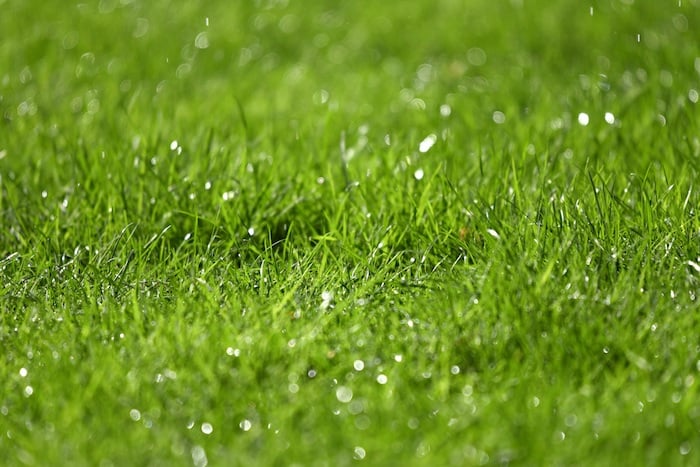 Figuring Out How You'll Be Funding Your Business Venture

As with any business venture, it costs money to start things up. There are many things you'll need to pay for in the early days. You'll need to pay for equipment first of all. You'll also need to pay for advertising so that you can track down customers.

If you have enough work, you may need to pay wages for employees if you're planning to hire on staff. Even the administrative procedures you'll need to go through while starting up your business are going to cost money.

You may want to hire professional services like an accountant or a lawyer to help you with setting up your business entity. It could cost around $3,000 just to get started in your business venture.

You'll need to have at least a small amount of funding coming from somewhere so that you can cover expenses until you start to get paid for your work by customers. If you have some money in savings, you can cover the costs.

However, there are numerous alternatives available to you if you don't have the money yourself to fund your venture. Those who don't have the money saved up to fund their new lawn care business can put the needed purchases on credit or take out a business loan.

There are also numerous things that you may be able to do to bring down your costs. You can consider renting equipment like mowers, leaf blowers, tools, and trimmers instead of making outright purchases on them.

You can cut labor costs by doing all the work yourself until you have enough funds available to hire on staff members. You may also be able to handle some tasks like website design yourself rather than hiring a business to help you with them.

Creating a Business Plan

Being organized and thorough when you're starting out is always important. Part of being organized should include coming up with a detailed business plan. A business plan can help you achieve success in a wide variety of ways.

Business plans include careful research and give you some focus once you get started. As part of coming up with your business plan, you need to research your market and identify who your competition is in your area.

You need to know who the other lawn care businesses are in your area. You also should try to find the limitations of their services so that you can succeed in luring customers away from them.

A critical part of coming up with a business plan is crunching your numbers. You need to figure out what your expenses are in comparison to what your revenue is going to be. It's essential that running your business doesn't cost more than your business brings in.

Figure out what expenses you're going to be dealing with for particular services. Use this number to figure out how much you should charge for those services.

Another thing you should explore with your business plan is your marketing options. You're better off if you have a lot of contacts in your area. If you can network among the people you already know, it's going to be a lot easier for you to find customers.

However, you can use various marketing channels to find customers if you can't find any by word of mouth. You can run advertisements in the newspaper and phone book.

You also may be able to post free announcements throughout your community to get the word out about the services you're offering. You should put some thought into what marketing forms are going to be most effective at reaching your particular target customers.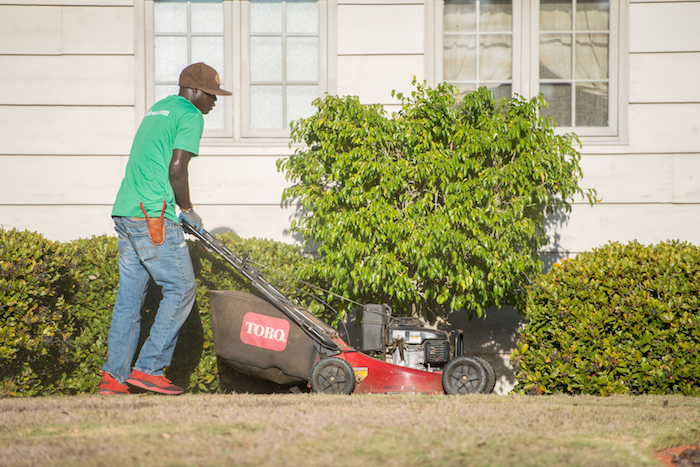 Going Through the Red Tape and Handling the Paperwork

One of the things you need to consider in the process of setting up a lawn care business is what type of business entity you want to establish. If you want to run a relatively small operation, you might decide to run the business as a sole proprietorship. In this case, the identity of your business isn't separate in any official way from your own identity.

While running your business as a sole proprietorship doesn't take any additional effort, it is a good idea in many situations to set up a legal business entity. When you establish a separate entity for your business, you protect yourself in numerous ways.

Most importantly, you make it so that your personal finances cannot be used to cover any liabilities that your business has over time. Most people who are starting a business don't like to think of the possibility of getting sued. However, it can happen.

Setting up an LLC is an excellent way to protect your finances. Although you may want to have an attorney help you set up your business, you can also do it yourself if you find the requirements online and get a tax ID number for your business entity through the IRS website.

If you set up a separate business entity, you'll also want to open up a bank account for that business entity. This is a simple yet important step in getting up and running as a company. You may want to hire an accountant or learn a bit about doing your business accounting yourself before you get started.

Getting Any Licenses or Permits That You Need

Depending on what type of landscaping work your lawn care business will be doing, you may need to acquire special licenses or permits. The licenses and permits that are necessary to run a lawn care business vary depending on your township or municipality.

The necessary licenses and permits also vary depending on what type of equipment you'll be using to provide all the lawn care services you intend to provide.

If you're running a lawn care business, you'll be involved with landscaping. You may need to acquire a contractor's license if you'll be handling heavy duty landscaping projects.

Other situations where you may need licensing include if you'll be spraying pesticides, installing irrigation equipment, or dumping waste. Research carefully to protect yourself from fines and other consequences if you don't have the appropriate licenses.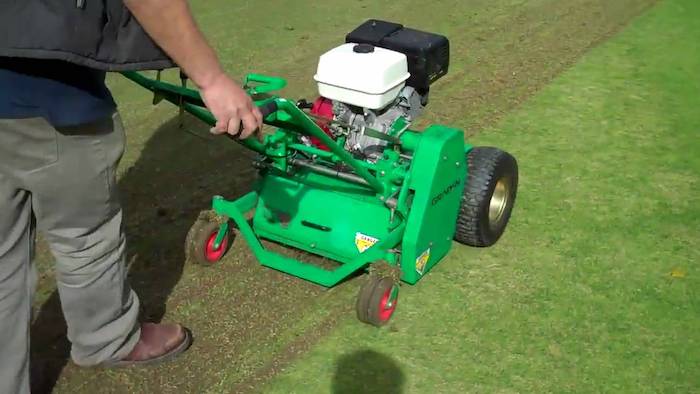 Setting up a Website to Bring in Business

These days, it's essential to have a website. More and more consumers nowadays are using the Internet to find service providers to cover needs like lawn care. It's a good idea to establish a website as soon as possible once you decide to set up a lawn care business.

The sooner your website is set up, the sooner it can start showing up on search engine result pages and bringing in business for you.

It can be expensive to pay a professional to set up a website for you. However, you don't necessarily have to. There are many online website hosting services that provide tools that simplify the process of setting up a website.

You can probably find a template provided by one of these services that is perfect for a lawn care business. This way, you can minimize the setup costs of establishing your business by setting up your website yourself.

Once you have a website established, you can use it to advertise online. You can use PPC advertising to help you find new customers on the Internet. You can also create a blog on your website with helpful lawn care tips that will attract customers to you through content marketing.

Engaging in Efforts to Grow Your Business For Greater Profits

The last step after you have your business established is to grow. Once established, increasing your company's workload and therefore your profits may be surprisingly easy. Lawn care is a type of business that is particularly conducive to word of mouth marketing.

Your customers are going to talk to their neighbors and others who live in your area. If you do a good job for each of your customers, they're going to be eager to recommend you to others.

In addition to word of mouth marketing, you can also recycle your profits back into your company by paying for more marketing efforts. Marketing can be expensive, but it can provide a good ROI and make it possible to grow your business bigger than you ever thought possible.

Setting up a lawn care business correctly and being thorough in all the tasks mentioned above is vital to maximizing your chances for success. It's important to realize that setting up any business is a challenge, and many new business ventures eventually fail. The more work and dedication you put into your lawn care business venture, the higher your chances of success will be. Stay focused and organized throughout the process and your efforts should pay off in the long run. Running your own lawn care business gives you both reliable income and independence.
Sara Butler
Sara Butler has written scores of articles for Lawn Love -- everything from how to revive your dead lawn to how to start to lawn care tools every homeowner should have.