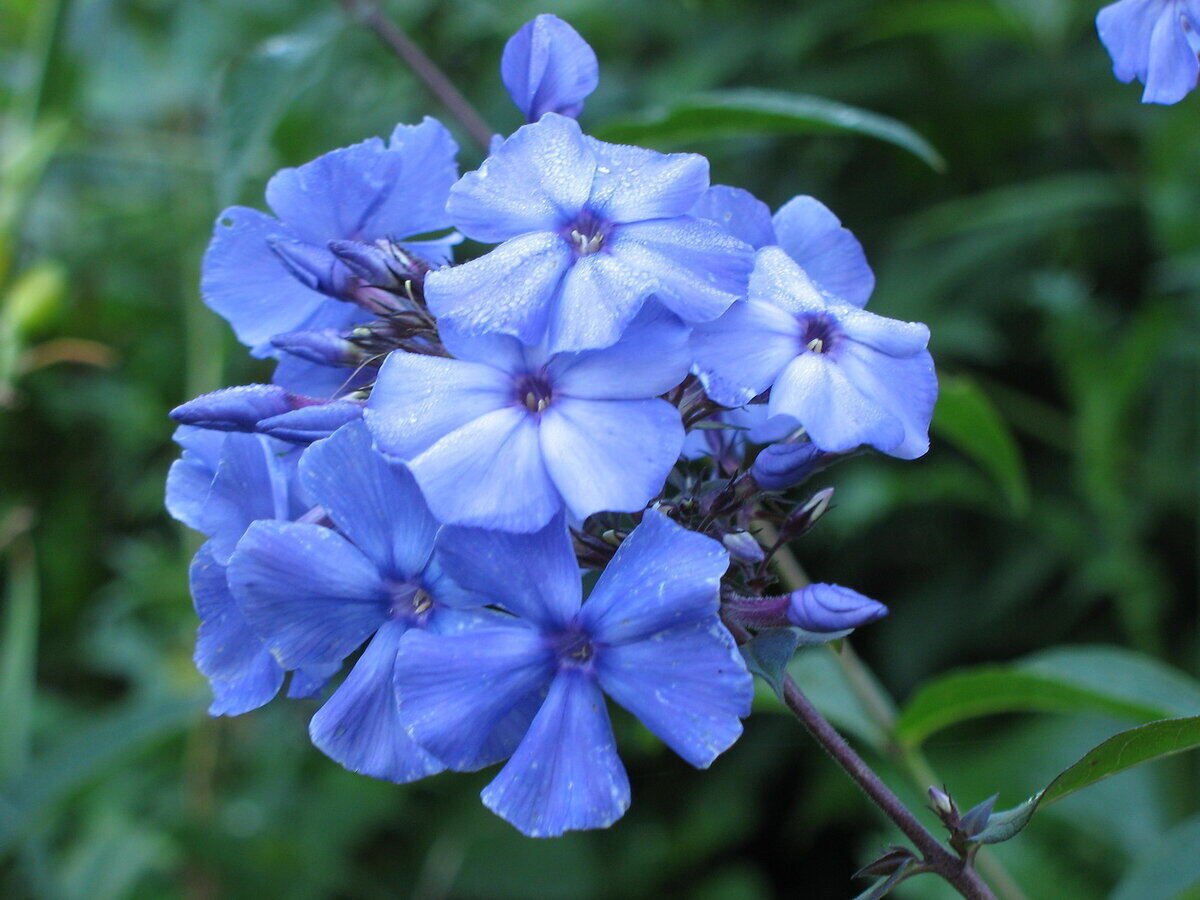 Does your Nashville lawn make you want to croon or sing the blues? Well, we have some ideas on how to use native plants to create a low-maintenance, low-cost, beautiful lawn that will make your heart sing.

Native plants are plants that have existed for thousands of years in a particular area, or at least prior to European settlement in the U.S. This means they are well adapted to your area and offer many benefits to your lawn.

Advantages of Nashville native plants:

Inherently low-maintenance
If planted in the right habitat, require little or no supplemental watering or fertilization
Require few or no pesticides
Often provide homes or food for local butterflies, bees, birds, squirrels, and other wildlife
Nashville is located in the U.S. Department of Agriculture's hardiness zone 7a. Make sure these native species are hardy down to 0 degrees Fahrenheit as a hedge against winter loss.
1. Coreopsis (coreopsis major)
Also known as large tickseed, coreopsis is native to Middle and Eastern Tennessee. In summer, coreopsis produces bright yellow blooms that resemble daisies. This flower attracts bees and butterflies, and in the colder months, birds enjoy snacking on the seeds that resemble ticks (how it got its nickname). Coreopsis can grow in full sun or partial shade.

If you have dry or infertile soil, this is a flower to consider. It can develop crown rot if the soil is too moist or poorly drained. Divide this flower every few years to maintain healthy growth, and deadhead the blooms if you don't want them to self-seed.

Plant type: Flower
Sun: Full sun, partial shade
Water needs: Dry or moderately dry
Soil: Will tolerate most soils, but sandy or rocky preferred
Duration: Perennial
Mature height: 2-3 feet
2. Wild blue phlox (phlox divaricata)
If you're on the lookout for a shade-tolerant flower to complement your landscaping beds, consider wild blue phlox. Also called by the common names of woodland phlox or wild sweet William, this spring bloomer produces dainty petals in a variety of colors, including white, lavender, rose, or blue.

Wild blue phlox is slow to spread but may develop into a colony over time. This flower is a favorite of pests, namely rabbits, and pollinators, including butterflies and hummingbirds.

Plant type: Flower
Sun: Partial shade, full shade
Water needs: Tolerates medium-dry to medium-wet soils
Soil: Widely adapted, but prefers soil with lots of organic matter
Duration: Perennial
Mature height: Up to 1.5 feet
3. Cardinal flower (lobelia cardinalis)
Ever wanted to start your own poison garden? Now's your chance. According to North Carolina State University, cardinal flower is moderately poisonous to humans if ingested and is problematic for cats, dogs, and horses. Pollinators, such as butterflies and hummingbirds, love it, though.

This summer bloomer puts out tall, red flowers that make a stunning focal point for your flower beds. Mulching this flower helps retain moisture in the soil, which is important since cardinal flower only thrives in wet conditions. If you have a rain garden, this is a great plant to include.

Plant type: Wildflower
Sun: Partial shade
Water needs: Needs to stay moist at all times
Soil: Prefers moderately wet to wet soil that is rich and mildly acidic. Likes to live next to streams or in moist meadows or woodland habitats.
Duration: Perennial; divide every three years to perpetuate this flower
Mature height: 2-4 feet
4. Wild azalea (rhododendron canescens)
Here's another addition to your poison garden: Wild azalea. Also known as piedmont azalea, wild azalea is classified as highly poisonous to humans and toxic to animals, including dogs, cats, and horses. Of course, if you don't eat it, you'll be fine, and one study seems to conclude that many cases of ingestion produce only mild symptoms.

The trumpet-shaped pink and white flowers bloom from March through April and attract some wildlife, including bees, butterflies, and hummingbirds. Use mulch to help retain consistent moisture levels and temperature.

Wild azalea is susceptible to disease and insect pressure. In some situations, the leaves may scorch if planted in full sun. Prevent root rot by providing well-drained soil, and avoid getting the leaves wet to prevent fungal diseases. Address insect issues with organic or chemical sprays. You also can select disease-resistant cultivars to prevent common problems in your area.

Plant type: Shrub
Sun: Full sun, partial shade
Water needs: Moderate moisture
Soil: Prefers soil with a high organic matter content but tolerates sandy and loam soils. The soil must be acidic.
Duration: Perennial
Mature height: 6-8 feet tall by 3-6 feet wide
5. Spicebush (lindera benzoin)
Spicebush is prized for its bright red berries and stunning yellow fall foliage. The berries and yellow leaves peak in the fall. As a bonus, spicebush puts out small, yellow flowers in late winter after it loses its leaves.

Spicebush is often planted in full sun in a residential landscape but lives naturally in wet, shady areas in the wild. In a sunnier location, this perennial plant puts on more blooms and grows more densely than it does in a shaded location. If you buy several of these, you'll have to take your chances and hope you get a male and female plant. Both male and female plants are required to produce berries.

Plant type: Shrub
Sun: Full sun, partial shade
Water needs: Moderately moist
Soil: Prefers fertile, loamy soil but tolerates sandy loam as well
Duration: Perennial
Mature height: 6-12 feet tall; 6-12 feet wide
6. Flowering dogwood (cornus florida)
If you're a true Tennesseean, you're probably familiar with the delicate white spring blooms and bright red fall berries of the flowering dogwood. This tree works best as an understory tree and thrives in partial shade with moist soil. Mulch around the base to help keep the soil moist.

This tree is highly valued by local wildlife. Birds, chipmunks, deer, squirrels, and other animals feast on its red berries. Deer also enjoy the small branches and twigs, while bees and butterflies use the tree for food and for laying eggs.

Pro Tip: Remember to keep the mulch several inches away from the bottom of the tree so the roots can breathe. "Mulch volcanoes," when the roots or trunk are covered with several inches of mulch, are harmful to trees.

Plant type: Small tree
Sun: Full sun, partial shade; prefers partial shade
Water needs: Can handle occasional dryness; prefers moist, acidic, well-drained soil
Soil: Prefers high organic matter content; will tolerate sand, loam, and clay mixes
Duration: Perennial
Mature height: 12-30 feet tall; 8-15 feet wide
7. Tulip poplar (Liriodendron tulipifera)
As the state tree of Tennessee, the tulip poplar is familiar to most Tennesseeans. You may wonder why such a large native tree is included in a list for home lawns. It grows to over 120 feet in the wild, but for those looking for a smaller landscape tree, there are other cultivars, such as "Little Volunteer" (30-40 feet), that are more suitable for a smaller landscape.

If you're interested in seasonal color, this tree puts out green and orange tulip-shaped flowers in early summer and turns a bright yellow in the fall. Butterflies, hummingbirds, bees, and birds feast on the flower nectar. After the flowers die, the tree produces brown seed pods that offer local wildlife a tantalizing treat.

Plant type: Large tree
Sun: Full sun
Water needs: Most or occasionally dry in well-drained soil
Soil: Slightly acidic loam
Duration: Perennial
Mature height: 70-120+ feet high; 35-50 feet wide
8. Little bluestem (Schizachyrium scoparium)
You've got large trees, small trees, shrubs, and flowers. All you're missing is a bit of ornamental grass to round out the landscape. If this describes you, consider little bluestem. This is a low-maintenance grass that has a blue-like cast in the summer months, hence its name. In the fall, it turns an orange-red.

This grass is deer-resistant but is prized by local butterflies, who lay their eggs on this grass. Little bluestem, like many other types of grass, looks good when several of them are planted together. Since it has a deep root system, it works well planted on hillsides. This grass works well in hot, humid conditions and is drought-tolerant once established.

Plant type: Ornamental grass
Sun: Full sun
Water needs: Occasionally dry to moist
Soil: Any type (clay, loam, sand, rocky) but must be well-drained
Duration: Perennial
Mature height: 2-4 feet
Do you want to find out more?
If you'd like more information on native plants in Nashville, check out this brochure and plant list for Middle Tennessee's Central Basin and Highland Rim. You'll learn more about the benefits of native plants over exotic plants and read about the light, moisture, and soil pH preferences for a variety of Nashville natives.
GroWild – A nursery in Fairview, Tennessee, that sells plants native to North America. They can help you find wildflowers, shrubs, trees, vines, and other plants that are native to your area.
If you prefer expert help choosing and installing native plants, contact one of our Nashville lawn care professionals. They'll help you set up a native landscape that even Patsy Cline would go "Crazy" over.
Main Photo Credit: Staudengärtnerei Forssman | Flickr | CC BY-SA 2.0
Sarah Bahr
Sarah is a writer who has previously worked in the lawn care industry. In her spare time, she likes to garden, raise chickens, and mow the grass with her battery-powered lawn mower.