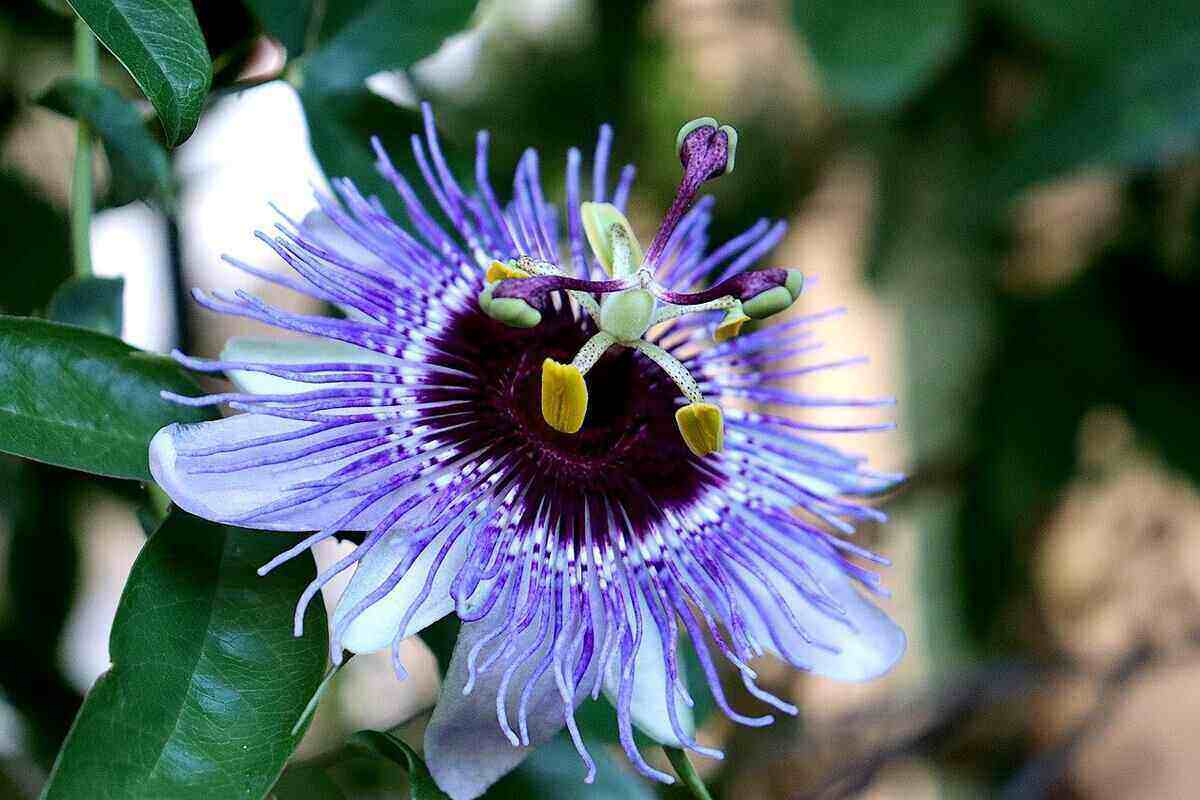 Jacksonville locals take Gators and Jaguars in stride, but hurricanes are a different animal. From planting the right trees to growing salt-resistant plants, these 10 hurricane-resistant landscaping ideas can help minimize a hurricane's destruction of your Jacksonville home.
Why hurricane-resistant landscaping is important: Jacksonville saw record-breaking floods from Hurricane Irma back in 2017. And more natural disasters like Hurricane Irma are due in the coming years because of climate change.
Our hurricane-resistant landscaping guide will show you how to make your family's safety a priority and stay proactive about protecting your Jacksonville home. We'll also include costs for many of these landscaping tips. (Hint: Some of these tips won't cost you extra and may even save you money.)
So, skip the wood fencing, avoid the non-native plants, and follow these 10 steps to hurricane-proof your landscape.
1. Choose salt-tolerant native plants
If your Jacksonville home is particularly close to the waterfront, keep your coastal garden protected by growing native plants with high salt tolerance. A hurricane's fury can douse your landscape in salt spray, tiny droplets of saltwater thrown into the air from breaking waves.
Large quantities of salt can be unhealthy for plants, especially non-native plants that haven't adapted to our salty waters. According to the PennState Extension, too much salt can prevent roots from absorbing water, dry out plants, and even compromise nutrient absorption.
The University of Florida's IFAS Extension features a comprehensive list of salt-tolerant plants, including the purple passionflower vine, blanketflower, and dune sunflower. And don't forget about salt-resistant trees, too, such as red cedar and American holly.
Cost: Depending on the size of your flower bed and the species of plants you want to grow, professional flower bed installation typically costs between $585 and $3,300.
2. Plant wind-resistant trees
Hurricane winds can reach over 150 miles per hour, uprooting the largest and healthiest of trees. Protect your home from falling trees and flying branches by planting wind-resistant trees.
According to research by University of Florida scientists, sand live oaks are the most wind-resistant tree type.
Other wind-resistant tree species include:
Southern magnolia
Sabal palm
Crape myrtle
Bald cypress
Live oak
Trees to avoid are:
Sand pine
Water oak
Chinese elm
Laurel oak
Cost: Planting a tree can cost anywhere between $22 and $3,300, depending on the size of the tree. A large mature tree will cost much more than a baby sapling or small tree.
3. Place trees away from house and power lines
A tree's location is just as crucial as its salt and wind resistance. Planting trees too close to your home or power lines can lead to severe property damage during a hurricane.
Cost: Putting space between your home and trees is unlikely to cost you extra. But if you place your trees near your home or pool enclosure, you could spend a lot on roof repairs or to replace your screened pool enclosure. And you will pay even more to remove the fallen tree or branches.
4. Plant trees in a group
If you're planting multiple trees in your Jacksonville yard, it is smart to plant them in a group rather than spread out (if you can). According to the University of IFAS Extension, growing trees close together creates a windbreak and enhances wind resistance.
Cost: Buying multiple trees at one time may cost you less than purchasing individual trees over several visits to a nearby nursery or garden center.
5. Prune and trim
Keep your hedges, bushes, and trees pruned and trimmed to avoid stray branches flying across the yard during a tropical storm. Unhealthy, weak branches hanging from a tree can cause considerable damage to your nearby gardens, vehicles, and home.
Proper pruning and trimming will help ensure your trees are at their healthiest and strongest before a storm.
Cost: Hedge trimming costs around $57 per hour. Professional tree trimming costs about $428 per tree, and bush trimming $9 per bush. Remember to hire a certified arborist for your tree-related needs.
6. Apply soft mulch
Pea gravel, river rock, and landscape glass make beautiful mulches, but they aren't ideal for a Jacksonville lawn. These small, hard pieces of mulch will ricochet off your windows, siding, and cars during a hurricane. Use soft mulches in your garden beds instead, such as shredded bark, wood chips, pine needles, or leaves.
Cost: Mulch varies significantly in price depending on the mulch type and where you buy it. Some mulch is even free, like grass clippings, old newspapers, or wood clippings from a tree removal project. Wood chips cost around $70 per cubic yard, and bark mulch costs around $65 per cubic yard.
7. Remove storm hazards
Your garden bench and water fountain centerpiece won't stand a chance against the storm. Before the hurricane comes, remove all storm hazards from the landscape to minimize damage.
Cost: No financial expense, but removing storm hazards outside your home takes time — time that is precious as a hurricane or tropical storm nears Jacksonville.
8. Install hurricane-resistant fencing
If you decide to install a fence around your home, contact a fence builder specializing in hurricane-resistant fencing and reinforcement. Here's why: A hurricane can easily damage a fence if the fence construction and material aren't hurricane-resistant.
Skip a wood fence, get a metal or chain-link fence instead: Wood fencing is an attractive feature to have in the landscape, but it's not the best fencing material to have here in Jacksonville. Wood can get crushed during a hurricane by a falling tree or flying object. It's best to opt for strong fence material, like metal or chain-link fencing.
Why slatted fences are better than solid fences: Avoid solid privacy fences if you can. Solid fences may provide better privacy than slatted fences, but high winds can knock them down. Slatted fences allow the wind to pass through while minimizing wind resistance.
Cost: Building a fence typically costs most homeowners $7 to $51 per linear foot, depending on the fencing materials. Chain-link fences (often called hurricane or cyclone fences) cost between $6 and $36 per linear foot.
9. Build a seawall
Jacksonville waterfront homes are especially vulnerable to rising waters and erosion during a hurricane. Building a seawall around your property helps protect your land from crashing waves and floods. Seawall materials include vinyl, wood, steel, concrete, and riprap (rocks).
Cost: Seawall installation can cost as much as $1,080 per linear foot, depending on the materials. Prices will also vary depending on the state due to local building regulations.
10. Clear storm drain paths
When landscaping around your property, a sure way to weaken its hurricane resistance is by blocking the path to storm drains. Diverting stormwater runoff away from the drains will only increase flooding and water damage.
Homeowners also shouldn't put off or avoid cleaning up the yard. Yard waste, such as leaves and other organic debris, can clog drains. Keep the landscape clean and paths clear to ensure the water has access to the storm drains.
Cost: You can hire a Jacksonville lawn care pro to handle your yard cleanup. Prices will vary based on the size of your yard. Or you can spend some time and effort keeping clear your yard's storm drain paths.
Plan ahead before a hurricane hits Jacksonville
The smallest of landscape decisions can make a big difference in protecting your Jacksonville home during hurricane season.
Planting that new tree just a few feet to the left can help ensure it doesn't fall on your home.
Using soft mulch instead of hard mulch helps protect your windows from scratching or breaking.
A hurricane is bound to bring some damage to your home, but a hurricane-proof landscape can help minimize the impact — and the bite on your wallet.
Remember, you needn't take on this job yourself. Landscape design is hard enough, let alone designing one that's hurricane-resistant. Call a local landscaping professional who specializes in hurricane-proofing landscapes so you can enjoy home sweet home with peace of mind.
Main Photo Credit: GAIMARD | Pixabay
Jane Purnell
Jane Purnell is an artist, writer, and nature lover. She enjoys teaching readers about the importance of eco-friendly lawn care, integrated pest management, biodiversity, and sustainable landscaping.