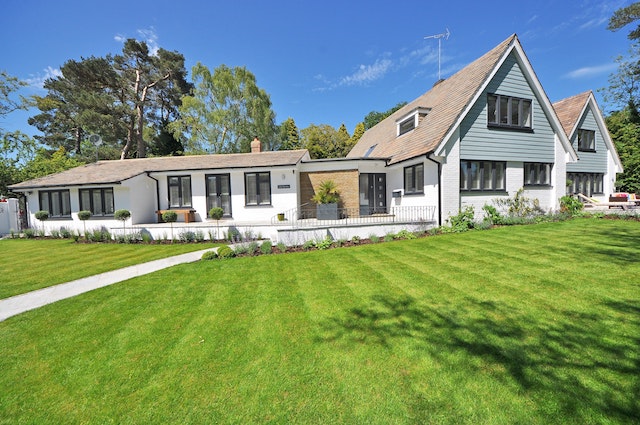 Taking care of our garden is something that all of us will have to do, although we may often not have the time or the energy to do so. Despite this, nobody wants their lawn to fall into a state of disrepair, which usually means that we'll end up considering hiring somebody to look after it. While there are a variety of factors that we'll need to look after when making the decision, one of the more notable things is lawn mowing prices. This doesn't mean that we'll know exactly how much it will, or should, cost, however.

On the contrary, many of us will not know this information until we've started looking at different professionals to take care of our garden. This doesn't mean that you'll need to be surprised once you get the bill; instead, you should have a rough idea of how much this will cost before the project starts. This can often involve researching a variety of companies to see how much they typically charge, as well as what they offer for the price.

Factors Involved In Lawn Care Pricing

In the majority of cases, having your lawn mowed should cost between $25 and $50, although this can be affected by a variety of factors, each of which can play quite a significant role in the cost. It's worth considering each of these before you hire a contractor. Firstly, consider the overall size of your lawn. The larger your yard is, naturally, the more you will be expected to pay, as it will take more time and fuel to cut your grass.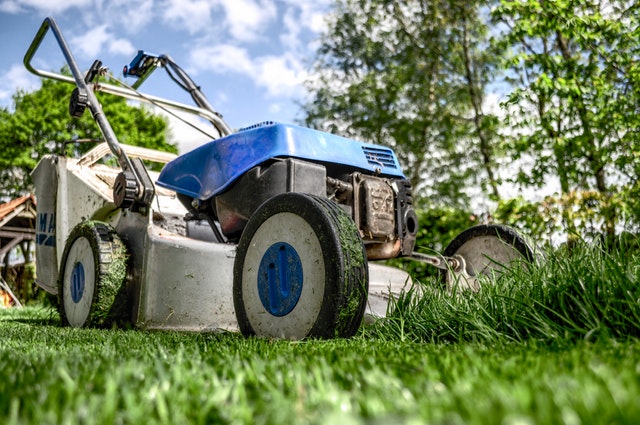 You may also pay more if you're cutting the grass cut on a commercial property. While this can be because of size, it is also driven by a contractor's insurance. Lawn care contractors may need a specific type of insurance or certificates to work on commercial premises as opposed to residential ones. Therefore their operating costs may be much higher, so they will need to charge slightly more than a company that works on residential properties.

One factor that many people don't consider is the current state of your lawn. A property that's had little maintenance in the previous few months or years will need much more work done than one that's been regularly cared for.

Different providers
Something that may also play a role in this is whether or not you work with a particular lawn care company regularly. This is because many might charge a certain amount of money for 'once-off' projects than they would for customers who they provide services to regularly. In the majority of cases, you may be able to hire them long-term to look after your landscaping needs. This means that you'll have to pay a certain amount of money every month or so. However, it could cost significantly less per-service than if you were just to occasionally hire someone. However, this is something that's best worked one by speaking the contractor themselves.

Costs of Different Lawn Care Services
The range of services you need will naturally play a considerable role in how much you'll be expected to pay for your lawn care. For example, if you need your garden to be fertilized and weeded, then you'll have to pay much more than you would for a standard trim. You should know the exact services you want to be done before you contact any companies. This way you'll be able to speak with them about how much each service will cost. Some of the more common services that are typically associated with cutting the lawn include:

Fertilizing your lawn – typically ranges between $0.08 and $0.48 per square foot.

Seeding – costs between $800 and $1,600, depending on the size of your garden and the type of seeds.

Weeding – priced between $12 and $40 per hour, depending on how many weeds you have and which method is being used.

Preparing Your Lawn for Winter
Something which many people may want to consider is having their lawn winterized, which protects it from winter weather, such as snow and ice. These can wreak havoc with a garden, which many of us will want to avoid. Having the process done will ensure that your lawn remains healthy throughout the year, and shouldn't be negatively affected by harsh weather. This can typically result in brown spots appearing in your garden, or some of your plants and grass dying out during the winter months. On average, having your yard winterized to avoid this will cost $400, although this can naturally be dependent on the size of your garden and a variety of other factors.

Experience vs. Price
How experienced a particular contractor is will also play a role in the price of the project. This is similar to many other industries, as more experienced workers can typically do much better work than those who have just started. When speaking with lawn care providers, ask how long they've worked in the industry. Be sure that their experience level matches up with how much they're quoting you.

There's nothing inherently wrong with hiring someone cheaper, who has less experience in the lawn care industry. However, you get what you pay for, and it can often be worth hiring a slightly more experienced and expensive company.

Another major factor in pricing is obstacles in your garden that your contractor will need to work around. It takes longer for a contractor to mow a lawn that has obstacles than if it was entirely clear. Some examples of these include trees, hedges, and children's playsets. These obstacles may be difficult to navigate around while still ensuring that your garden is perfectly manicured. Sometimes the contractor will need a piece of specialized equipment to get the job done right.

Can I Negotiate The Price?

Many of us will try to keep the cost of our lawn care as low as possible without having to compromise on quality, which naturally leads us to try negotiating. In most cases, this isn't possible, especially for one-off jobs. Depending on the company that you're hiring, there may be a chance that you'll be able to do so. You shouldn't get your hopes up if you're looking for a quick trim. Most companies will only be open to negotiating if they'll regularly be working on several lawns.

This means that you may only be able to negotiate if you and several of your neighbors come together and contact a contractor that you're interested in working with. This bulk bargaining power typically only applies if a number of you are negotiating with the company. There should be four or more of you. This means that the provider doesn't have to travel far between multiple projects. This lowers their fuel costs and gives them leeway to reduce their prices.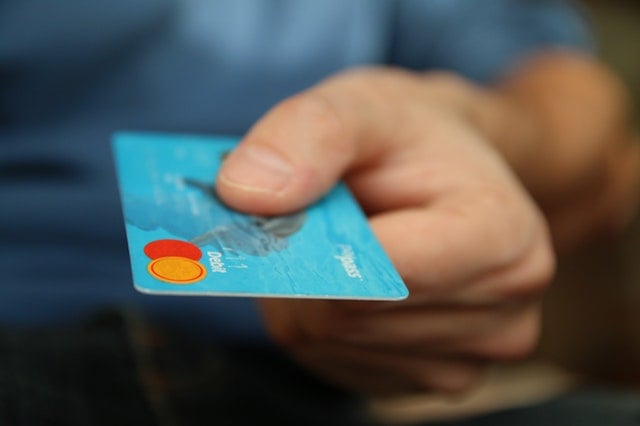 This may not always apply if you're only looking for them to come out on one occasion. Because of that, it may be worth speaking to the company about a monthly contract where they work on each of your lawns a certain amount of times per month or year. The overall savings you make can vary drastically, depending on the company and the amount of work that will be needed to be done. It's worth speaking to your neighbors about, as the potential savings could be considerable. Should you take this route, then you'll need to make sure that you're each paying a reasonable price for the work that you're getting.

How To Ensure You Get The Best Price

Just because there's an average when it comes to lawn mowing prices, as well as the cost of your other landscaping needs, doesn't mean that you will need to settle for whatever price the first professional says. Instead, there are a few things you can do to ensure that you're getting the best value for money possible. The first of these is, naturally, to research as much as possible before contacting any company, as it will allow you to get a general idea of how much your landscaping will cost.

While this may not be specific to your garden, it will help you narrow down the choice of businesses that you can then decide between. You should then arrange for particular contractors to visit and give you a quote based on your needs; in the majority of cases, this will be free. Or else you can use a modern lawn care company like Lawn Love, who uses satellite images to quote your property remotely. By doing so, you'll then be able to figure out what the average cost of your garden will be. Some companies will try to give you an estimate over the phone; however, this should be avoided as much as possible, as they may not be able to provide you with an accurate estimate until they've seen how big your yard is.

Multiple Quotes
You should get quotes from multiple contractors before making a decision. This will ensure that you're able to determine whether or not the price you eventually pay is reasonable. When you get a quote, you should also look for whether or not the overall cost of the project is broken down into an itemized list that highlights the various aspects of the project. While this isn't something that every company will do, it can help to set your mind at ease when you do hire them, as it will ensure that you're only paying for the services that you want.

Using a Contract
Getting a contract also plays a part in this, as it outlines everything that you and a contractor have agreed on. Unfortunately, some companies will solely look for money and may provide an unsatisfactory service. They may even try to add or remove certain services without informing you. Some may also try to hike up the price after a service has been completed, which may place you in a situation in which you'd prefer to avoid. Rest assured, most lawn care companies do not operate like this. However you can avoid this type of situation with a contract. A contract outlines all of the costs and services that you have agreed on.

Billing
This is something that's even more vital should be hiring a firm to take care of your lawn long-term. The primary reason for this is that it will dictate how often your lawn will be mowed, as well as what other services will be provided at various intervals. It should also outline when and how you pay for the projects, including when you'll be billed. For example, some companies may require you to pay as each service is completed, while others may charge you bi-weekly or monthly. This is something that you'll need to work out with the business before any work begins, as it helps to bypass any problems in the future.

Final Thoughts
The price is always one of the most significant factors when deciding between multiple lawn care companies. However, you should also look at the value that you're getting for your money. One company might charge you $20 to just cut your grass, whereas another provider might charge $50 but include trimming and cleaning up afterward. In this case, it may be more reasonable to go for the more expensive contractor, as you're getting much more bang for your buck.
Sara Butler
Sara Butler has written scores of articles for Lawn Love -- everything from how to revive your dead lawn to how to start to lawn care tools every homeowner should have.