Ever heard the term "make it rain," when it comes to having some extra cash on hand? Well at Lawn Love, we prefer to make it snow, because that's where the real money is during this time of year.

Show me the money

Let's start with the numbers
The snow removal industry is a staggering 19 BILLION dollar industry with a 2.4% growth rate over the last five years. In most snowy US cities and towns, property owners are responsible for clearing their own driveways and walkways from snow.
It's the law
Also, many places require property owners BY LAW to keep public sidewalks near their properties clear of ice and snow! So every time it snows, somebody has to get out there and clear those driveways and sidewalks; that somebody could be you!

That means every time it snows, there is an opportunity for money to be made.
Do your research

If you're wondering how much you'll get paid, it really depends on where you're located. Snow removal prices vary by area. If you're in an area that gets tons of snow, then prices are usually higher. Extra snow builds up faster and more densely, requiring the contractor to take smaller swipes, ultimately costing not only extra time and fuel but also wear and tear on your equipment.

Additionally, the size of the customer's property will determine how much for driveway snow removal. Bigger areas take more time, and everyone knows time = money. Customers should expect to pay more if they have a longer driveway or bigger garage.Also, if the driveway is oddly curved or extra steep, that can heighten the cost too.

On average, snow removal pricing can range anywhere from $101 to $173.

However, that is simply the amount charged to the customer, better known as revenue. Revenue isn't what you get paid – that would be profit.

A quick business lesson

Revenue – costs = $ PROFIT $

The tools (or costs) for snow removal are not cheap. Trucks and snow plows can be a hefty front-load investment if you don't already own these types of equipment. The best purchase you can make if you want to incorporate snow removal into your year-round business, is equipment that is usable for both landscaping and snow removal. When you buy equipment for work that ends up just sitting around during off-seasons, then its not making you money. Also, make sure you're using the right type of truck or snow plow, your equipment won't last as long if its working harder than its meant to.
Supplies
In addition to a truck or snow plow, you'll also need ice management supplies, such as salt.

You also have to consider other business costs such as obtaining necessary permits and licenses, business insurance, brand creation, marketing and promotion, accounting, taxes, etc.
Permits and licenses
Permits and licenses are mandatory mostly everywhere, but specific requirements vary by state. At minimum, you'll need liability insurance to cover equipment and employees. The cost of your snow plow insurance depends on the specifics of your business, including your location, coverage needs, driving history, claims history, employees, and your vehicle type. A few common factors that influence your snow removal cost include: When operating a vehicle (or snow plow) you'll need a valid driver's license as well.
However if you already own snow removal equipment, then you won't have to pay any other start up costs when working with Lawn Love. Lawn Love makes it easy to grow your business by finding snow removal jobs near you. Our app helps you with everything from finding, quoting, and completing new lawn jobs. Lawn Love will also plan your routes to make scheduling your jobs easy and worthwhile. We also ensure that you make money instantly and simply at the time of service with our in-app payment processing. We take care of the business side so you can focus on the money!

How to charge for snow plowing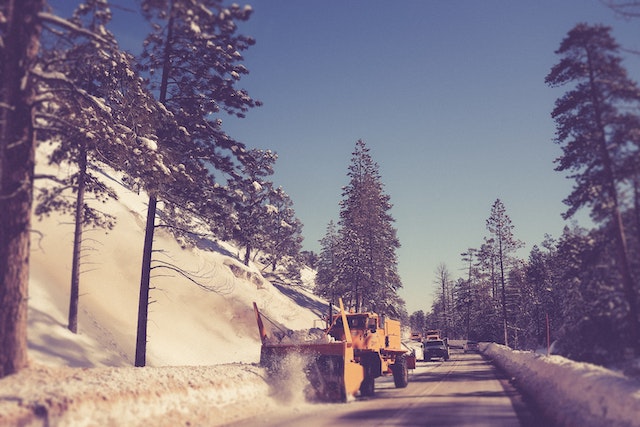 Using our satellite imaging tool, Lawn Love can map out the sidewalks and driveways of our customers, and provide them quotes for one time snow removal services or season-long recurring snow removal services. This takes an initial visit to the customer's property just for an estimate out of the equation.

One time snow removal services are usually more expensive than a recurring plan.

As a provider, once you've been given access to the Lawn Love platform, you'll be able to see all the available jobs in your area. We'll show you the details about the job, where it's located, and how much you'll earn. Just select whatever jobs you'd like and we will add them to your schedule. You might be asking, how does Lawn Love make money? It's simple, we charge the customer a fee on jobs. Lawn Love is completely free for you to use, and you will receive the entire payout listed on a job.

Build those relationships! Expand your business!

When you start removing snow from people's property, you're essentially helping them with their everyday tasks. Think about it; people can't leave their houses to go to work, pick up their kids, buy groceries or any other of life's necessities if their driveway is blocked with snow. When you start easing a burden in people's lives, you'll eventually build a relationship with them. This relationship can transfer over to your lawn care business, if you do a good job. Most people would rather stick with one company for all of their yard maintenance needs. By providing lawn care after snow melts, you provide customers with year-round maintenance services, which is great for the customer and essentially a fixed income for you.

In the end, a snow plowing business can be an excellent source of income and a great addition to your lawn care business.