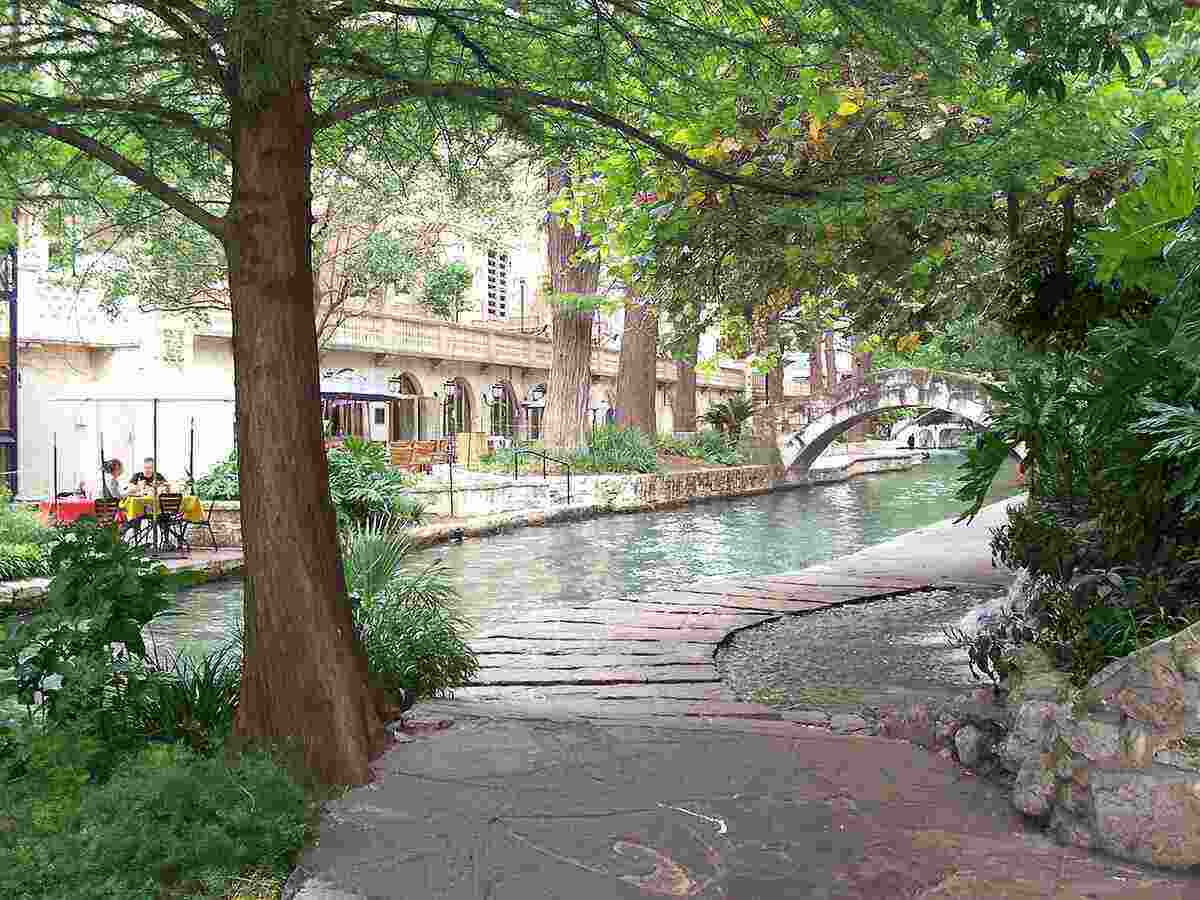 Which grass is best for your San Antonio lawn? Local experts recommend three warm-season options:

Bermudagrass
St. Augustinegrass
Zoysiagrass
Here's why these are the best grass types for your San Antonio lawn:

These warm-season grasses work well in the southern U.S.
These grasses have a long summer growing season and go dormant during the mild winter, so you get a green lawn all summer long.
Before we dive in, know that you may need to supplement your lawn with 6 inches of a topsoil mix to give the grass a good foundation. San Antonio is known for its alkaline, thin soil, so figure this step into your budget and timeline.
1. Bermudagrass
Bermudagrass is a popular warm-season grass throughout the southern United States and is well suited for San Antonio lawns. It's drought-tolerant (unlikely to die in our dry climate) and can withstand and recover from high levels of foot traffic. If you have a lot of shade on your lawn, choose another grass — bermudagrass must have full sun.

Classification: Warm-season grass
Spreads by: Stolons and rhizomes
Shade tolerance: Low
Drought tolerance: High
Foot traffic tolerance: High
Maintenance needs: Needs mowing up to twice per week. Requires medium-high levels of fertilizer: 0.5 to 1 pound of nitrogen per month throughout the summer growth period.
Mowing height: 1-2 inches
2. St. Augustinegrass
St. Augustinegrass is on this list as a special case. Only two varieties of St. Augustinegrass are recommended for San Antonio: Floratam and Raleigh. These varieties are better adapted to San Antonio than most St. Augustine varieties, which struggle with alkaline soils, disease, and drought.

Classification: Warm-season grass
Spreads by: Stolons
Shade tolerance: Tolerates some shade, prefers full sun
Drought tolerance: Good*
Foot traffic tolerance: Floratam — Moderate tolerance; Raleigh — No/Low tolerance
Maintenance needs: Floratam, in particular, is resistant to chinch bugs and brown patch. Needs 2-4 pounds/1,000 sq. ft. of nitrogen fertilizer per year.
Mowing height: 3-4 inches
* Any grass that goes dormant will require watering twice per month to keep it alive until rainfall resumes.
3. Zoysiagrass
Zoysiagrass is a warm-season grass that is prized for its ability to withstand traffic, tolerate drought, and tolerate some shade. It has a relatively low nitrogen requirement and is a dense grass that crowds out most weeds.

One downside is that it is very slow to establish from plugs, so sod is recommended. It will go brown during a drought but will most likely recover once the rain begins again.

Classification: Warm-season grass
Spreads by: Stolons and rhizomes
Shade tolerance: Medium to high in general, but check your variety to be sure
Drought tolerance: Moderate to high in coarser-bladed varieties but can be lower in fine-bladed cultivars
Foot traffic tolerance: Moderate to high but will recuperate slowly from traffic stress
Maintenance needs: 1-3 pounds of nitrogen per 1,000 sq. ft. per year
Mowing height: 1-2 inches
How to select the best grass type for your lawn
Consider your lawn's unique needs before selecting a grass type:

How much sunlight does your yard get?

All warm-season grasses like the sun. Bermuda, in particular, must have full sun. Zoysia and St. Augustine will tolerate light shade.
Do you need a lawn that can handle high levels of foot traffic?

Homes with kids, pets, or backyard soccer matches should consider bermuda. Floratam St. Augustine and Zoysia have moderate traffic tolerance.
What level of lawn maintenance are you prepared to take on?

Zoysia has the lowest level of maintenance.
Is your area subject to drought or watering ordinances?

Bermuda has the best drought tolerance of the three grasses.
If you'd like to spend less time working on your San Antonio yard, low-maintenance landscaping options can free up time to do more of those things you enjoy. Native plants and native landscaping also will save you Bwater, time, and cash. Whichever route you choose, considering all of your options upfront can help you make the best decision for your landscape.

If you love a green lawn but need a little help to get it that way, call a San Antonio lawn care professional for help. Our lawn care pros will help you make the best, most sustainable decision for your lawn and budget, so you can have a lawn you'll be proud to share with family and friends.
Main Photo Credit: Desmarsol | Pixabay
Sarah Bahr
Sarah is a writer who has previously worked in the lawn care industry. In her spare time, she likes to garden, raise chickens, and mow the grass with her battery-powered lawn mower.