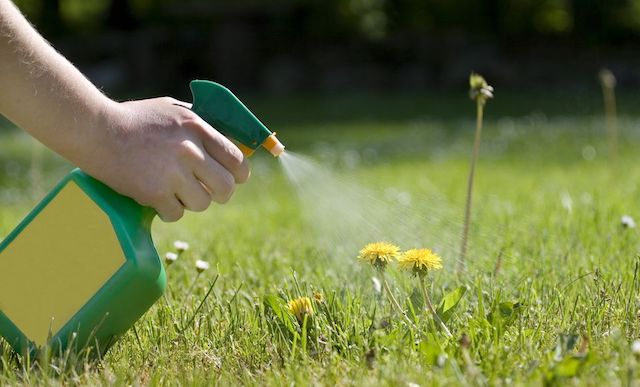 When it comes to taking care of your lawn, there will be challenges. Some of the most annoying things you can encounter are stubborn weeds growing on your property. Luckily, technological innovations have allowed us to take care of these. Nevertheless, every lawn care professional knows how troubling it is to lose your patience over this process.

Taking care of your lawn can be a tedious and costly task. Moreover, some weeds are difficult to get rid of. On top of that, they still tend to grow back even in just a short time.

If you are at a loss as to how you can eliminate this challenge, you came to the right place. This guide will discuss some of the safest and cheapest herbicides to use for weed control. Moreover, you'll also find some of the best Roundup alternatives as you read along.

Top Herbicides For Weed Control

Southern Ag Crossbow Specialty Herbicide

This is one of the safest herbicides for your law n's weed control. Most reviews would claim this as the best weed and brush killer. In fact, using this on either pre – and post-emergent weeds is one of the best things you can ever do to your lawn.

It is a low-volatile herbicide that can control the various types of undesirable brushes and trees. If you have trouble with blackberries, perennial broadleaves, or poison oak, I highly recommend that you start using the Southern Ag Crossbow Specialty Herbicide.

I've also noticed that this delivers quick results, so quick that you'll start seeing them after just 12 hours of use. Consumers have also commented as to how it can allow you to control over woody plants. It performs its function quite well without ever harming the grasses surrounding it. I find the Southern Ag Crossbow Specialty Herbicide very convenient as you can apply it using all types of sprayers.

Beginners would often buy herbicide based on the type of grass they would like to kill. To make this guide beginner-friendly, I have prepared a list of grass types that the Southern Ag Crossbow Specialty Herbicide is effective at killing. These include Blueberry buttercup, Poison ivy, Poison oak, Burdock chickweed, Blueweed, Field buttercup, Annual and perennial broadleaf, Hairy goldenrod, Ragweed, and White sweet clover.

Spectracide Weed Stop for Lawns

I also highly recommend that you check out various Roundup products, such as the Roundup for Lawns RTU Refill, to ensure that you are considering all of the options made available to you. Nevertheless, the public has been looking for Roundup alternatives over the past years, and I feel like pesticide Weed Stop for Lawns has come close.

This herbicide is better known as a killer of crabgrass and professional-strength dandelion. This can handle any weeds and grasses that are already in their post-emergent form. This product, which is at 32 ounces, is already efficient and effective on a 16,000 square feet land.

Also, I was very much impressed with how this can kill over 250 weed species. If you want control over your lawn, this is it. Just by applying it once, you can already see results in the next eight hours – this is of the fastest turnaround time for weed killers in the market.

Another thing that I wanted to take note of is the solution of the product. It typically works systematically. It absorbs and transports the solution throughout the weed without killing it immediately. Instead, it takes it time – gradually but surely. This technique makes it easy for you to kill the weed, but not necessarily the plants that you want to keep.

The formula for Spectracide Weed Stop for Lawns is so safe that you get a 100% assurance that the surrounding area of the targeted weed won't experience any damages.

This herbicide is best used for the following grasses: Narrowleaf plantain, False Dandelion, Blessed thistle, Carolina geranium, Stinging nettle, Poison ivy, Redroot pigweed, Spiny amaranth, and Bitter wintercress.

Snapshot 2.5 TG Granular Herbicide

If you are looking for a weed killer that is best used for grasses that are in their pre-emergent form, then the Snapshot 2.5 TG Granular Herbicide may be your best shot. Over the past years of studying and testing all of the herbicides that are available in today's market, this may be one of the best and most safe selective contact herbicide.

A pack of this weed killer weighs over 50 pounds. Moreover, with every 4.6 pounds, it can cater to over 1,000 square feet of land. It provides you with a 100% guarantee of weed control and even the prevention of regrowth. This can be achieved within six to eight months after you have applied the weed killer.

What I love the most about this herbicide is that it can protect your land from any annual grasses or broadleaf weeds. You can achieve the prevention of weed growth and regrowth without causing any harm to your land.

If you're tired of weeding by hand, then you should put the Snapshot 2.5 TG Granular Herbicide on top of your list. Some of the grasses that this product can kill are as follows: Annual bluegrass, Witchgrass, Scarlet pimpernel, Dandelion, Pigweed, Prickly lettuce, Russian thistle, Henbit, Spurge, Oxalis, Chickweed, Bittercress, and Crabgrass.

Ortho GroundClear Vegetation Killer Concentrate

Ortho weed killers are labeled as some of the most potent herbicides in the market. This is a non-selective weed killer that can kill weeds even if it is on hard surfaces. If you are tired of removing weeds on the crack in your gravel or patio, then this is your best bet.

What I like the most about this weed killer is that it contains very active ingredients that not only stop the growth of weeds but also prevents them from growing back again. If you have been caring for your lawn for quite some time now, you would understand the difficulty of preventing regrowth.

Nevertheless, I did a little research as to the ingredients used by Ortho GroundClear Vegetation Killer Concentrate. It contains glyphosate and imazapyr, two of the most advanced formulas for weed killers. A good tip would be to look for these two in the product's list of ingredients. With these, you can expect efficient work that can be applied to any patch of land, even those that are over 60 degrees Fahrenheit.

Another thing that I find very convenient when using this herbicide is that it's straightforward to apply. All you would ever need is a sprinkling can or a tank sprayer. You can apply this in various areas, such as walkways, driveways, patios, or fence rows. The only downside that I can think of when using this is that it leaves unwanted smell after the first few hours of use.

Compare-N-Save Grass and Weed Killer

If you are on a tight budget, then I highly recommend this weed killer. It is considered by many as the nuclear bomb of weed killers. Nevertheless, it is still safe to use and will kill weeds without harming those surrounding it.

Upon further research, the real magic lies in the fact that this product is highly concentrated in glyphosate formulation at 41%. It can prevent weed from creating proteins that are necessary for its growth. It cuts the connection easily, so you are sure to see results in just a matter of days.

It's very affordable, yet the price of this product does not jeopardize the ability of this weed killer to stop the growth of unwanted grass types. As for the downside of this product, it would take about two or more hours just for it to become waterproof. Compared to the other weed killers in the market, such as the Roundup Weed and Grass Killer Concentrate Plus, which only takes about 30 minutes.

Factors to Consider When Buying Herbicide

This buying guide would never be complete if we didn't discuss some of the things to consider when you're looking for the perfect weed killer for your lawn. Read on and make sure to consider these factors before saying "yes" to a particular product.

Targeted Weed Types

Of course, it is common sense that you would need to assess what you want to get rid of in the first place. The type of targeted weed you have can narrow down your list. You have to take note of the best herbicide that is capable of killing these.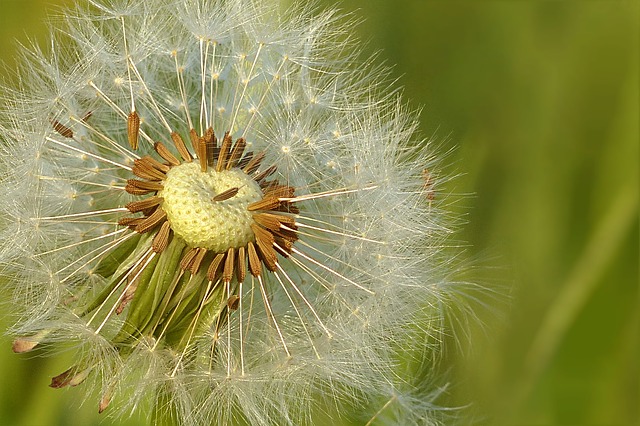 Some of the most common weed types are annuals, such as crabgrass and foxtail, and perennial weed, such as nutsedge, platinum, and dandelions. Make sure that you research the type of weed that you would like to eliminate before buying any weed killer on the market.

Type

It is also crucial for you to choose the type of herbicide that is effective for your goal. Ask yourself these questions: Do I need something that only kills plants, grasses, and weeds that come in contact with it? If so, opt for a contact weed killer.

Moreover, will you be choosing a systemic weed killer? You can use this if you are still trying to figure out the majority of grasses that are currently invading your lawn. This is one of the safest types of herbicides that can be used even when there are desirable plants nearby.

Effectiveness

Of course, the effectiveness of the product will always be one of the factors to consider when buying a herbicide. A good tip would be to look at its list of ingredients. Here, you can assess whether or not it has the ability to stop growth and regrowth of weeds. Again, you need ample research to select the correct type of weed killers. Check out the buyer guides online or read through the product's customer reviews.

Purpose

Before you buy a herbicide, ask yourself what you want to achieve in the first place. Why are you buying a herbicide? Do you want to prevent the growth of weeds in your lawn? Are you trying to get rid of those that have already grown? By answering these questions, you can already tell whether you need pre- or post-emergent weed killers.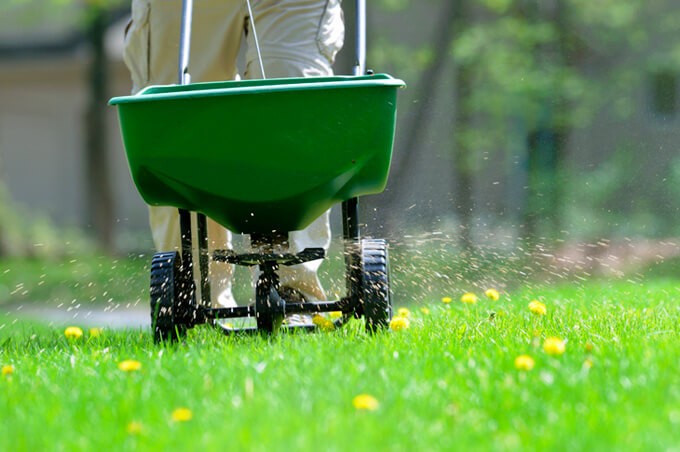 Ease of Use

Not a lot of customers consider this as an important factor, yet the ease of use and application of a weed killer can also be important when trying to achieve a weed-free lawn.

Avoid herbicides that require very complicated process steps in its use and application. Instead, opt for a product that gives you an easier time preparing it and one that has a straightforward application.

Safety

As you read through the product's list of ingredients, you need to consider the formula and components used. These should have a high level of safety features. This means that the safest weed killer in the market doesn't have any toxic or irritating ingredients.

If possible, always go for an herbicide that has natural ingredients. It does not harm the environment nor the people who use it. Once you have chosen the right one for you, always make it a habit to go through the instructions carefully. You need to perform specific steps to ensure that it will be a successful experience.

Final Thoughts

In the end, it doesn't matter if you are new to weed control or you're an expert weed killer. Be patient and keep in mind that herbicides typically have ingredients that are harmful to the people and your pets at home. As a result, you need to perform the tedious task of researching these ingredients and the types of weed that it can kill.

The effectiveness of a weed killer would always depend on its strength and potency. Moreover, note that there are certain timelines that instruct you when you should apply a particular herbicide or when you can plant grass seed after utilizing weed killers.

The great news is that this guide is already a good starting point in your research. Go through the items above and the factors I have mentioned earlier. It can serve as your checklist whenever you go herbicide shopping. Good luck!
Sara Butler
Sara Butler has written scores of articles for Lawn Love -- everything from how to revive your dead lawn to how to start to lawn care tools every homeowner should have.