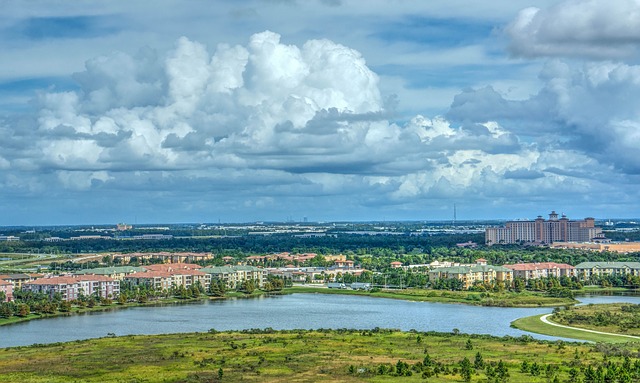 Orlando has beautiful weather. From mild temperatures in the winter months to balmy, blissful days in summer, the weather so many enjoy also makes Orlando lawn care is a year-round concern for homeowners. As you're well aware, living in Florida presents its own challenges for lawn care.
At Lawn Love, we care about your lawn, and we want to see you with the lushest lawn on the block. Here are a few of the best-kept insider lawn care secrets to ensure that your lawn is always greener on your side of the fence!
No. 1: When It Comes to Mowing More is Better!
One of the most important things you need to know for a lush lawn is how often it should be mowed. The general rule of thumb is this: Err on the side of frequency.
This is especially true if you're fertilizing your lawn. In this case, you'll want to mow at least once a week. A few other easy mowing tips include:
• In spring, mow your lawn frequently but leave the blades higher than you would any other time of the year.
• Know what type of grass you're growing in your lawn, because that will help you know the optimum blade length.
• Sharpen those mower blades! A sharp blade will make a better cut while dull blades will leave your lawn looking a bit, well, scruffy. And no one wants a scruffy lawn.
• Utilize those clippings as mulch! Don't collect them as you mow. Instead, leave them on the ground to help to keep your lawn healthy and return nutrients back to the soil.
Pretty easy, huh?
No 2: Feed the Green Lawn Monster

Florida doesn't experience the same drastic changes in seasonal weather as other parts of the country, and this may lead you to believe that you should fertilize less, but it's actually the opposite! Your lawn needs to be fed four to five times a year to keep it healthy.
So, what does fertilizing do? Well, it feeds your lawn in order to keep it lean, mean and green. But, to know what kind of fertilizer your special snowflake of a lawn needs, you'll have to test the pH of your soil first. Then, choose a fertilizer to balance the pH. A few tips to make fertilizing more fertile include:
• Use a granular fertilizer that is slow-release. This means you may not have to do it as much.
• If you have a large lawn, you may want to look into equipment to help spread fertilizer such as a rotary spreader – it's just easier.
• Make sure you take care to clean up your extra fertilizer the right way – it's bad for the environment not too.
No. 3: You Gotta Aerate!

If you've never aerated your lawn, don't be embarrassed. We're here to help!
Aeration can be a lot of work, but if you're looking for a lush lawn then you need to make it happen. As the years go on, many lawns become compacted. This can result in the roots of your grass missing out on all the important nutrients, oxygen and water it needs to grow. Set those roots free with a little core aeration!
To aerate you take a special tool in the spring that takes small plugs of dirt out and lets the nutrients, water, and oxygen in! The benefits of aeration include:
• Fertilizer can really get in there – down to the roots!
• The roots of your lawn will be stronger and more resilient!
• It will make it easier for your grass to stay lush and green even in the midst of summer heat and drought.
• You will notice a difference in how your lawn looks – which is the whole point!
So, what do you think? Are you ready for the lushest lawn in your neighborhood? If you need help with creating or maintain your little slice of lawn paradise, feel free to call your pals at Lawn Love today at 800-706-4117!